Speech and language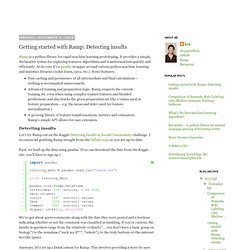 Ramp is a python library for rapid machine learning prototyping. It provides a simple, declarative syntax for exploring features, algorithms and transformations quickly and efficiently. At its core it's a pandas wrapper around various python machine learning and statistics libraries (scikit-learn, rpy2, etc.).
kvh: Getting started with Ramp: Detecting insults
Nltk - Boston Text Analytics
Natural Language Toolkit (NLTK), Basics
Statistical Machine Learning for Text Classification with scikit-le...
Statistical Learning and Text Classification with NLTK and scikit-l...
Linguistic Atlas Projects
North American Accents and Dialects | Dialect Blog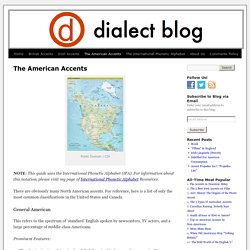 Public Domain / CIA NOTE : This guide uses the International Phonetic Alphabet (IPA). For information about this notation, please visit my page of International Phonetic Alphabet Resources. There are obviously many North American accents.
American Dialect Links
American Dialect Links General Interest The American Dialect Society. The primary organization dedicated to the study of regional American speech. There are searchable archives of the ADS-L listserver, an electronic index to the journal American Speech , as well as information on membership and upcoming conferences. Linguistic Atlases Main Page.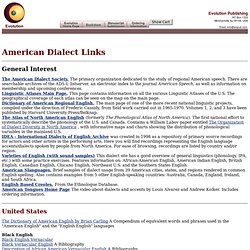 bastibe/PyAudio
PyAudio: PortAudio v19 Python Bindings
PyAudio is still super-duper alpha quality. It has run on GNU/Linux, Microsoft Windows, and Apple Mac OS X—but it could use more testing. PyAudio is inspired by: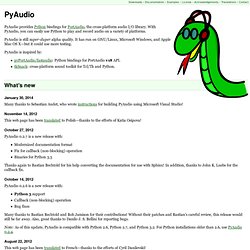 www.keithv.com/pub/baselinewsj/baseline_wsj_recipes.pdf
Code : pylinkgrammar
CMU Sphinx: Topic: Text Alignment
ynil / pyssp