Activity sensors
miCoach: The Interactive Personal Coaching and Training System
Zamzee
Almost three years ago WIMM set out to make information more personal, accessible, and connected. The WIMM One proved the concept and inspired many to take a fresh look at wearable technology. During the summer of 2012, WIMM Labs entered into an exclusive, confidential relationship for our technology and ceased sales of the Developer Preview Kit. Existing WIMM One owners can continue to synchronize their devices at this time as well as contact us at help@wimm.com. We'd like to thank all of our developers for their interest and willingness to experiment with our platform and look forward to exciting advances in the wearable market.
Labs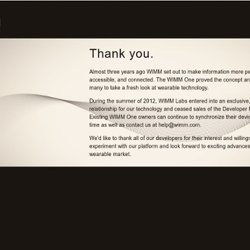 OpenKinect OSX wrapper guide | as3kinect
Installing from binaries: Download as3kinect_0.9c.pkg Double click it. Follow the installer instructions.
OpenNI/OpenNI - GitHub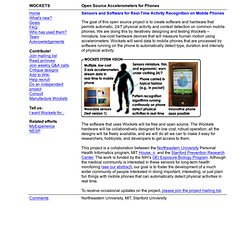 Sensors and Software for Real-Time Activity Recognition on Mobile Phones The goal of this open source project is to create software and hardware that permits automatic, 24/7 physical activity and context detection on common mobile phones. We are doing this by iteratively designing and testing Wockets -- miniature, low-cost hardware devices that will measure human motion using accelerometers. Wockets will send data to mobile phones that are processed by software running on the phone to automatically detect type, duration and intensity of physical activity. The software that uses Wockets will be free and open source.
Wockets: Open Source Accelerometers for Phones