QR Code Online Generator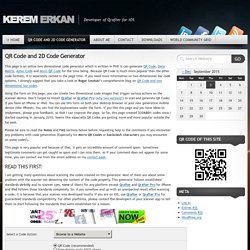 This page is an online two dimensional code generator which is written in PHP.
QR Code Printing Guidelines & Best Practices 32 × 32 mm or 1.25 × 1.25 inches, excluding quiet zone (the white space included around the QR Code in the EPS) is the minimum size that guarantees that ALL camera phones on the market can properly read the QR Code. 26 × 26 mm or roughly 1 square inch, excluding quiet zone covers 90% of the phones on the market. - OUR CURRENT RECOMMENDATION The latest camera models, which have improved macro capabilities, can deal with QR Codes that are less than 10 mm (0.4 in) wide and high. For example, an iPhone 4 will be able to scan this size, but an iPhone 2/3.x with 2.0 megapixel camera and no autofocus may not. For good reader accuracy good contrast between the background and the bar color itself is very important.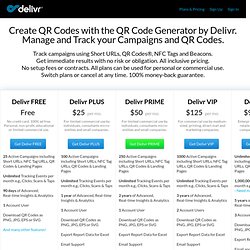 Chart Tools: Infographics - Infographics - Google Code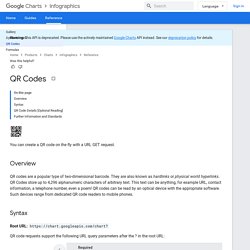 You can create a QR code on the fly with a URL GET request. Table of Contents Overview