Other
Peanut Butter Balls. December 16th, 2010 If you're looking for a healthy holiday treat, look elsewhere!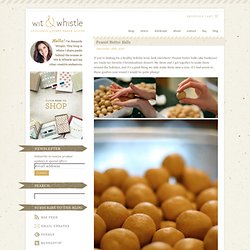 Peanut butter balls (aka buckeyes) are easily my favorite Christmastime dessert. My Mom and I get together to make them around the holidays, and it's a good thing we only make them once a year. Cheesecake-stuffed strawberries. I put a slightly different version of these on my Easter Menu, but I've changed them up a bit.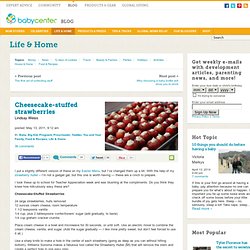 With the help of my strawberry huller – I'm not a gadget gal, but this one is worth having — these are a cinch to prepare. I took these up to school for Teacher Appreciation week and was blushing at the compliments. Do you think they knew how ridiculously easy these are? Cheesecake-Stuffed Strawberries. Scrumptious Baked Cinnamon Breakfast Bites. I love a good donut, especially a homemade one.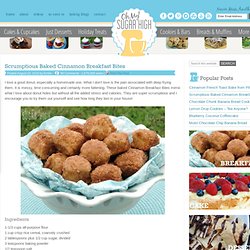 What I don't love is the pain associated with deep frying them. It is messy, time consuming and certainly more fattening. These baked Cinnamon Breakfast Bites mimic what I love about donut holes but without all the added stress and calories. They are super scrumptious and I encourage you to try them out yourself and see how long they last in your house! Easy OREO Truffles Recipe. Chocolate Peanut Butter Balls Recipe - Kellogg's® Rice Krispies® Vanilla Bean Baby Doughnuts. Even though I've been a busy girl lately, I'm never too busy for a doughnut break!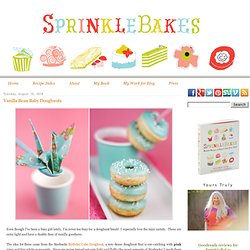 I especially love the mini variety. These are extra light and have a double dose of vanilla goodness. Honeyed Pears in Puff Pastry. Poaching fruit is one of my favorite things to do when cold weather arrives.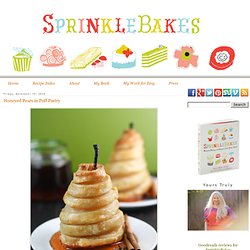 It's so warming to stand over a boiling pot of fragrant spices and lose yourself in thought. When I made these, I couldn't help but daydream as I stirred; if I were a pear... I wouldn't want to spend my days on the shelf of a cold produce department. I'd want to be taken to a warm home and placed in a jacuzzi of honey and spices. I'd want to be wrapped in an extra long puff pastry scarf and baked until golden and toasty. Crème Brûlée. Today is a very special day.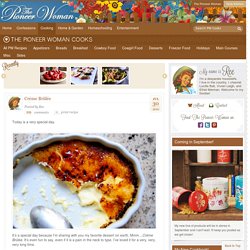 It's a special day because I'm sharing with you my favorite dessert on earth. Mmm…Crème Brûlée. It's even fun to say, even if it is a pain in the neck to type. I've loved it for a very, very, very long time. Nutella-Mallow Pillow Pockets. When I tell you this, take me very seriously…..run, don't walk to your nearest grocery store and make these today!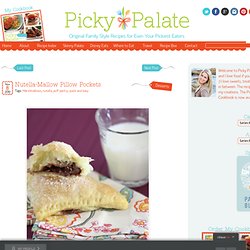 I knew I wanted to make a Nutella treat the other day and when this simple idea came to mind I had no idea how crazy good it would be! The pastry with the gooey disappearing marshmallow and nutella make for a treat that you just must try for yourself! Enjoy! Can you handle this line up?! Craving: Banana Nutella Chocolate Crepe | Foodbeast Craving: Banana Nutella Chocolate Crepe | Because We're Hungry. Brickle. A few weeks ago, I went to a barbeque.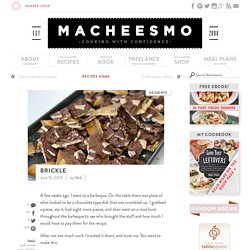 On the table there was plate of what looked to be a chocolate type dish that was crumbled up. I grabbed a piece, ate it, had eight more pieces, and then went on a mad hunt throughout the barbeque to see who brought the stuff and how much I would have to pay them for the recipe. How to Make Caramel Corn. How to Make Caramel Corn for Halloween Homemade caramel corn is a classic Halloween treat.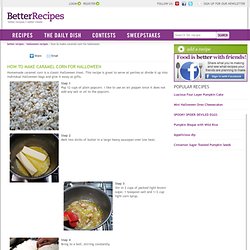 This recipe is great to serve at parties or divide it up into individual Halloween bags and give it away as gifts. HERSHEY'S Kitchens.
---