Everything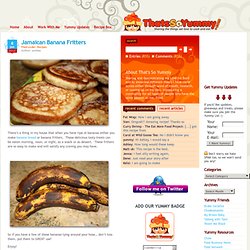 There's a thing in my house that when you have ripe ol bananas either you make banana bread or banana fritters. These delicious tasty treats can be eaten morning, noon, or night, as a snack or as dessert.
When we discuss food preservation, we are usually talking about canning, dehydrating, freezing or fermenting. But did you know that you can also preserve fruit in alcohol, such as brandy or vodka? It is a way of preserving the flavor or essence of the fruit for later use.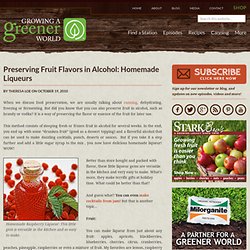 "Scalloped" is an attractive word, isn't it? When I hear it I think of several things: first, there's scallops, as in the seafood—totally delicious. Then there's the scalloped shape that can live on the edge of a pair of shorts or on the collar of a woman's blouse—always pretty and dainty.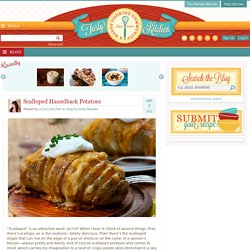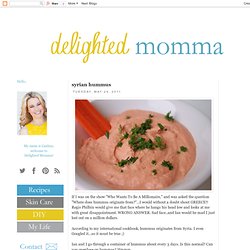 syrian hummus
If I was on the show "Who Wants To Be A Millionaire," and was asked the question "Where does hummus originate from?"...I would without a doubt shout GREECE!! Regis Philbin would give me that face where he hangs his head low and looks at me with great disappointment.
recipes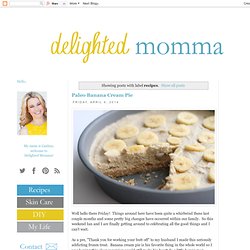 Football season has officially started, which means I have basically zero say when Sunday rolls around and I want to do "family activities." The idea of watching football ALL day long is not super appealing to me but I do love making yummy snacks and meals for the football watching crew that gathers here. Ever since I made this cauliflower pizza crust (which I am obsessed with) I have been wanting to test out other veggies that could possibly do the same thing.
Cilantro-Lime Rice Recipe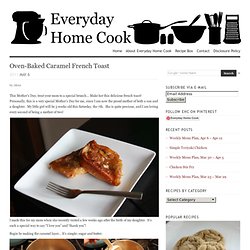 This Mother's Day, treat your mom to a special brunch… Make her this delicious french toast! Personally, this is a very special Mother's Day for me, since I am now the proud mother of both a son and a daughter. My little girl will be 3 weeks old this Saturday, the 7th.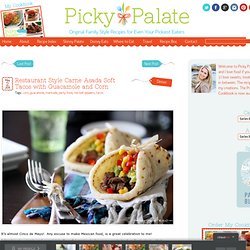 It's almost Cinco de Mayo! Any excuse to make Mexican food, is a great celebration to me! I developed a simple and completely flavorful marinade for carne asada beef or flank steak, that marinates for an hour, is grilled for a few minutes and presto, restaurant style carne asada tacos are ready!
Restaurant Style Carne Asada Soft Tacos with Guacamole and Corn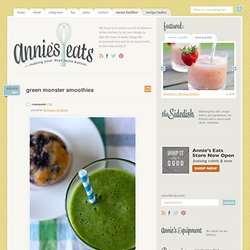 I've always been very good about eating my vegetables and I've never had a problem with spinach, but when I first heard of putting spinach in a smoothie it seemed like blasphemy.
Green Monster Smoothies » Annie's Eats
Basil Pesto Recipe from Betty Crocker
I made something gruesome and delicious.
Meat Hand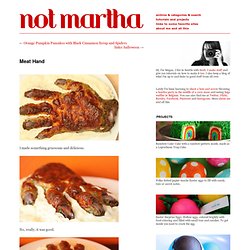 Here is another really yummy treat, Homemade Irish Cream Liqueur! I love it added to a cup of coffee! Irish Cream Liqueur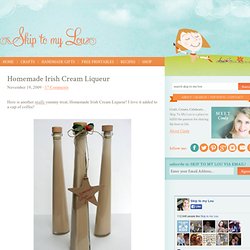 Thai Chicken Pizza This week is interminable. INTERMINABLE!
Thai Chicken Pizza « Saucy & Bossy