Recipes
Jun29 Not to sound full of myself, but I'm pretty sure this is the be all, end all of popsicle roundups. There's a little something for everyone: the foodies, the purists, the ones who prefer frozen yogurt, the ones who prefer a little alcohol, everyone.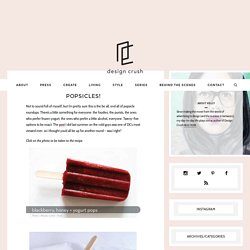 Time flies when you are having fun. It also flies by when you are scrambling to finish out a school year amidst baseball season and various doctor appointments. I can't believe it is time again already for another installment of the Secret Recipe Club! This month I was given a fellow Ph=the 'F' sound food blogger in Wendy over at La Phemme Phoodie.
Sugar Crusted Vanilla French Toast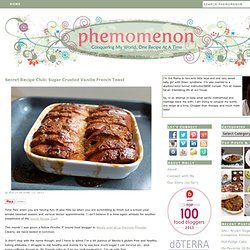 20 Pasta Dinner Recipes
Recipe: Swiss Chard and Spinach Pasta
Well folks, not much going on this week. I'm still 800 million degrees, which I guess is normal if you're a human incubator. I've become a stretchy, elastic waisted pants spokesperson, because ohmygah maternity jeans are the most incredible thing I have ever worn, excepting for the sweat pants I model almost daily.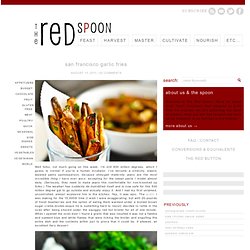 Yesterday as I stood in the kitchen trying to figure out what to make for dinner I wondered to myself, how do those people do it on those shows where they are given random ingredients and are suppose come up with something genius. I think I stood there for a solid 20 minutes looking in the cupboards and staring into the freezer hoping that I would be struck by some ingenious idea. Then I saw the oranges, and it hit me "O-raang Shh-ikun"….that is orange chicken if you can't understand the accent.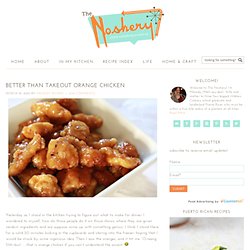 I am not (not!) exaggerating when I say this quick, creamy garlic alfredo sauce has changed how I view non-dinner nights. You know. Those nights when dinner just ain't happening.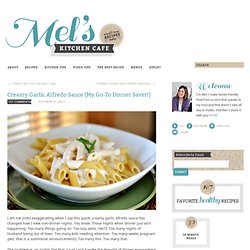 Guacamole