Radiations
Mesures de radioactivité dans l'environnement
COUP DE GUEULE D ALEX SUR LA SITUATION NUCLEAIRE FRANCAISE - une vidéo Expression Libre
Fukushima : le fond marin est hautement radioactif - Monde
Des niveaux de radioactivité plusieurs centaines de fois supérieur à la normale ont été relevés début mai sur une bande de 300 kilomètres de fond marin au large de la centrale accidentée de Fukushima, a rapporté samedi 28 mai l'agence Kyodo, citant le ministre des Sciences. Celui-ci a annoncé vendredi soir que des matières hautement radioactives avaient été détectées sur un axe nord-sud allant des préfectures de Miyagi à Chiba et mis en garde contre une possible contamination de la faune marine.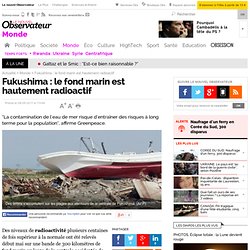 Fukushima: nouvelles révélations sur la centrale
Le combustible nucléaire de trois réacteurs de la centrale de Fukushima (nord-est du Japon) pourrait avoir percé les cuves sous pression après avoir fondu dans les jours qui ont suivi le tsunami du 11 mars, indique un rapport du gouvernement japonais rendu public mardi.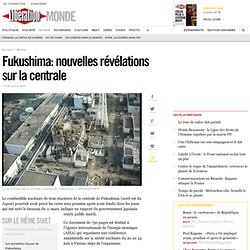 Traduction
Site de restitution Criter
Tableau Equivalent Radiations
World Map
Signatory States (183) Ratifying States (161) Non-Signatory States (13) The use of particular designations of countries or territories does not imply any judgement by the Commission as to the legal status of such countries or territories, of their authorities and institutions or of the delimitation of their boundaries. The dotted line on the maps represents approximately the Line of Control in Jammu and Kashmir agreed upon by India and Pakistan.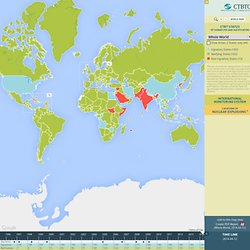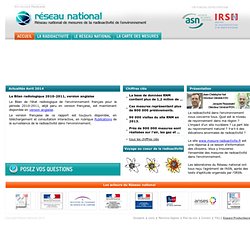 La radioactivité dans l'environnement nous concerne tous. Quel est le niveau de rayonnement dans ma région ? L'impact d'un site nucléaire ? La part liée au rayonnement naturel ? Y-a-t-il des élévations anormales de radioactivité ? Le site www.mesure-radioactivite.fr est une réponse à ce besoin d'information des citoyens.
RNM
s Radiation Station - EnviroReporter.com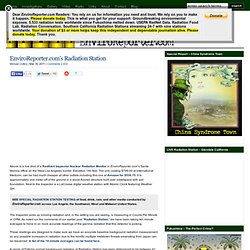 Above is a live shot of a RadAlert Inspector Nuclear Radiation Monitor in EnviroReporter.com's Santa Monica office on the West Los Angeles border. Elevation 140 feet. The unit, costing $799.00 at International Medcom, can be had much cheaper at other outlets including this one at Amazon for $536.75.