Les 3 week 2
June/July preview» Whether they are reporting about it, finding sources on it or urging viewers, listeners and readers to follow them on it, journalists just can't seem to get enough of the social networking service.
The Twitter Explosion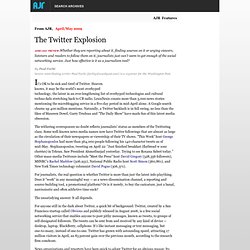 Geschiedenis van Twitter [infographic] | JWAlphenaar - Lezingen, presentaties, workshops en trainingen over Social Media en online communicatie. Social Media Academy Nederland | Maar ook over Online PR, PR 2.0, Personal Branding, Webcare, Social Media, Cr
Zo kwam het nieuws over Bin Ladens dood de wereld in : Heleen van Lier
| May 3, 2011 | No Comments Een bij nader inzien historische tweet, een stafchef met nog geen duizend volgers die het nieuws bracht, en de eerste grappen. Zie hoe het nieuws brak op Twitter.
Interview Fast Moving Targets/ Top Names : Heleen van Lier
Journalisten op Twitter: waarom en hoe : Heleen van Lier
| January 4, 2011 | No Comments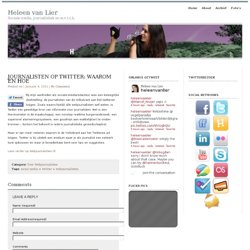 Tweets on a Pole: The Information Radiator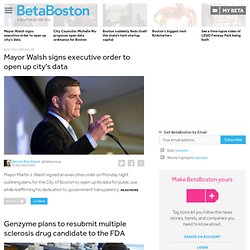 beta.boston.com - Tweets on a Pole: The Information Radiator By...
Less Is More: Using Social Media to Inspire Concise Writing
Overview | How can online media like Twitter posts, Facebook status updates and text messages be harnessed to inspire and guide concise writing?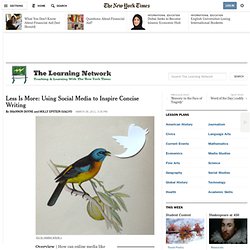 Liz Heron
This is the sort of thing that makes you wonder what real names policy is all about. Today on Twitter, Salman Rushdie detailed his adventures with Facebook's name police.
Facebook Tells Salman Rushdie He Has to Go By His Given Name, Ahmed Rushdie - Alexis Madrigal - Technology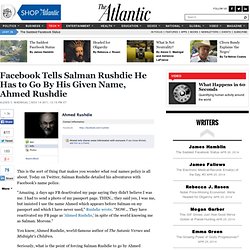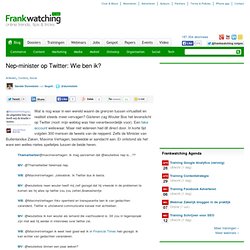 Nep-minister op Twitter: Wie ben ik?
Wat is nog waar in een wereld waarin de grenzen tussen virtualiteit en realiteit steeds meer vervagen?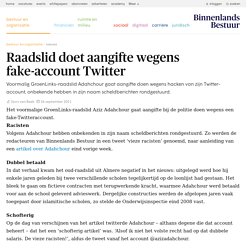 Het voormalige GroenLinks-raadslid Aziz Adahchour gaat aangifte bij de politie doen wegens een fake-Twitteraccount. Racisten Volgens Adahchour hebben onbekenden in zijn naam scheldberichten rondgestuurd.
Raadslid Adahchour doet aangifte wegens hacken Twitter-account
Eva_Jinek_1141279q.jpg (JPEG-afbeelding, 712x720 pixels)
De echte Eva Jinek twittert niet - Show - Algemeen - Stentor
Twitteraccount Donner is nep - DePers.nl
15 Fake and Funny Twitter Accounts
Fake Twitter accounts of the Queen, Steve Hilton and Tim Shipman
On Thursday many journalists unknowingly perpetuated a hoax that CNN had suspended Piers Morgan due to the British tabloid phone-hacking scandal, sparking a conversation about whether journalists need to slow down before tweeting.
Should journalists confirm information before passing it along on Twitter?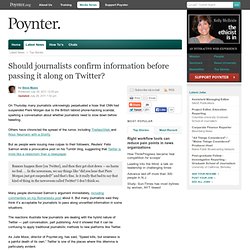 Introducing... Tweetwally! | Tweetwally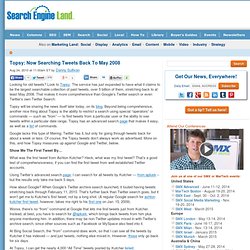 Topsy: Now Searching Tweets Back To May 2008
Looking for old tweets? Look to Topsy . The service has just expanded to have what it claims to be the largest searchable collection of past tweets, over 5 billion of them, stretching back to at least May 2008.
Programma's voor Twitter
Basiscursus Twitter voor journalisten | webjournalisten.nl
Geplaatst op 30 juni 2011 door Bas de Vries .
Twitter use during the riots.
Twitter study casts doubts on ministers' post-riots plan | UK news
Government backs down on plan to shut Twitter and Facebook in crises | Media
The Jekyll and Hyde problem: What are journalists, and their institutions, for?
Short text messages show surprising storytelling power in Norway tragedy
Twitter, the conversation-enabler? Actually, most news orgs use the service as a glorified RSS feed
Most journalists use social media such as Twitter and Facebook as a source | Media
Boston Globe creates a Twitter board for the newsroom