Digital Artist Freeware Sites
Picasa 3: Free download from Google. Free Avatar Maker (Web 2.0 Emoticon/Avatar Generator), Make 5,000 Custom Avatars For Your Forum/Blog Profile. Custom Sign Generator Widgets - Thousands Of Web 2.0 Image Generators. IconArt. ProductsIconArt v2.0 IconArt is a highly-compact cursor & icon creator.
Icons are used to illustrate programs and files. One example are the shortcuts on your desktop. IconArt allows you to either draw the whole image from scratch using all common tools or to import an image to turn into a icon or cursor. Currently there have been over 90,000 copies of IconArt downloaded directly from this site. Jans Freeware Articles. Free Graphic Design Software – DrawPlus Starter Edition from Serif. Draw, design, edit and create Use intricate vector drawing tools Turn photos into instant artwork Use professional colours Amazing shape blending techniques Paint with natural brushes So easy to use.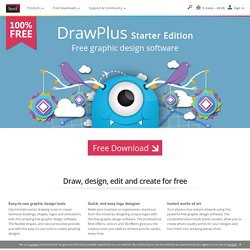 JTL Ultimate Paint Image Editor Homepage. Freeware Paint, animation and Image-editing. FreeSerifSoftware – free software downloads. Pivot Stickfigure Animator download and reviews from SnapFiles. IrfanView - Official Homepage - one of the most popular viewers worldwide.
§. Resource Hacker. PixelToolbox. Project Dogwaffle 1.2 - the Free PC Paint and Animation Program for prople who love to draw, sketch, animate and paint: digital painting, animation, special effects, filters, plugins, frames, layers, photoshop(r) alternative, digital painter, custom brush. Project Dogwaffle 1.2 is a freeware version of the paint & animation program Project Dogwaffle and PD Pro Digital Painter, developed by Dan Ritchie - version 1.2 is based on a subset of version 2.0 .......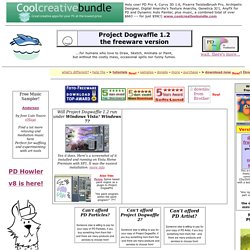 If you think this is pretty good, then you should see what you can do with the latest full commercial versions - read the user testimonials here. What can be done with Project Dogwaffle? See the user galleries and sample artwork. Home. XnView Software - Free graphic and photo viewer, converter, organizer. Home.
Paint.NET - Free Software for Digital Photo Editing. Inkscape. Draw Freely. The GNU Image Manipulation Program.
---