Software
HOME | HARDWARE AND SOFTWARE FOR MUSICIANS, PRODUCERS, DJS, GUITAR AND BASS PLAYERS. Virtual Instruments. Sounds Online Virtual Instruments & Sample Libraries. James Newton Howard "Having new sounds at my fingertips is always an inspiration and these new PLAY plug-ins have plenty of great sounds to choose from.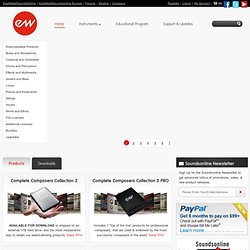 " - The Hunger Games, Snow White and the Huntsman, The Bourne Legacy Danny Elfman. SampleTank 2. Get Right to Making Music with SampleTank.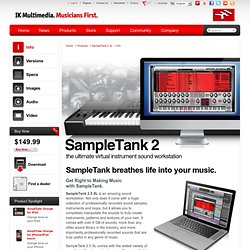 SampleTank 2.5 XL is an amazing sound workstation. Not only does it come with a huge collection of professionally recorded sound samples, instruments and loops, but it allows you to completely manipulate the sounds to truly create instruments, patterns and textures of your own. It comes with over 6 GB of sounds, more than any other sound library in the industry, and more importantly professionally recorded sounds that are truly useful in any genre of music. SampleTank 2.5 XL comes with the widest variety of sounds in all instrument categories. You immediately have access to tons of Acoustic Grand Pianos, Electric Pianos, Strings, Brass, Winds, Vocals, Orchestral sounds, Organs, Percussion, Drums, Basses, Guitars, Synths, Loops, Ethnic sample and more.
Redmatica. Synthogy. _ :: News. ILIO :: Virtual Instruments, Sample Libraries, Software Synths, Loops, Sounds. Pluggo Technology Moves to Max for Live. Effective immediately, Cycling '74 will discontinue sales of prebuilt Max-based audio plug-in packages.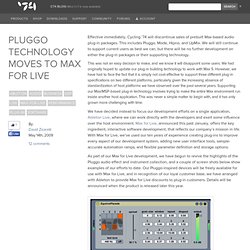 This includes Pluggo, Mode, Hipno, and UpMix. We will still continue to support current users as best we can, but there will be no further development on either the plug-in packages or their supporting technology. This was not an easy decision to make, and we know it will disappoint some users. Synthesizer and electronic music news, synth and music software reviews and more! Www.codamusic.com.
Big Fish Audio | Music Loops, Drum Loops and Virtual Instruments.
---