Government
Get flash to fully experience Pearltrees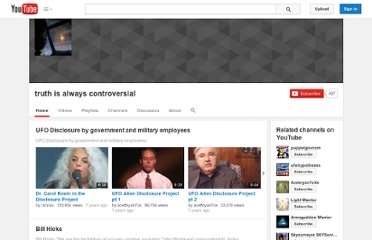 ...Electric power is everywhere present in unlimited quantities and can drive the world's machinery without the need of coal, oil, gas, or any other of the common fuels.
Freemasonry is a fraternal organisation that arose from obscure origins in the late 16th to early 17th century. Freemasonry now exists in various forms all over the world, with a membership estimated at around six million, including approximately 150,000 under the jurisdictions of the Grand Lodge of Scotland and Grand Lodge of Ireland , over a quarter of a million under the jurisdiction of the United Grand Lodge of England , [ 1 ] and just under two million in the United States . [ 2 ]
A ritual is a set of actions, performed mainly for their symbolic value. It may be prescribed by the traditions of a community , including a religious community .
The occult (from the Latin word occultus "clandestine, hidden, secret") is "knowledge of the hidden". [ 1 ] In common English usage, occult refers to "knowledge of the paranormal ", as opposed to "knowledge of the measurable ", [ 2 ] [ 3 ] usually referred to as science . The term is sometimes taken to mean knowledge that "is meant only for certain people" or that "must be kept hidden", but for most practicing occultists it is simply the study of a deeper spiritual reality that extends beyond pure reason and the physical sciences. [ 4 ] The terms esoteric and arcane have very similar meanings, and the three terms are interchangeable. [ 5 ] [ 6 ] It also describes a number of magical organizations or orders, the teachings and practices taught by them, and to a large body of current and historical literature and spiritual philosophy related to this subject.
Magick is an Early Modern English spelling for magic , used in works such as the 1651 translation of Heinrich Cornelius Agrippa 's De Occulta Philosophia , Three Books of Occult Philosophy, or Of Magick . The British occultist Aleister Crowley chose the spelling to differentiate the occult from stage magic and defined it as "the Science and Art of causing Change to occur in conformity with Will", including both "mundane" acts of will as well as ritual magic .
The Illuminati (plural of Latin illuminatus , "enlightened") is a name given to several groups, both real and fictitious.
"Secret Society Buildings at Yale College", by Alice Donlevy [ 1 ] ca. 1880. Pictured are: Psi Upsilon (Beta Chapter), 120 High Street.
Ordo Templi Orientis (O.T.O.) ( Order of the Temple of the East ) is an international fraternal and religious organization founded at the beginning of the 20th century. English author and occultist Aleister Crowley has become the best-known member of the order. Originally it was intended to be modelled after and associated with Freemasonry , [ 1 ] but under the leadership of Aleister Crowley , O.T.O. was reorganized around the Law of Thelema as its central religious principle.