Amusing
IE is wrong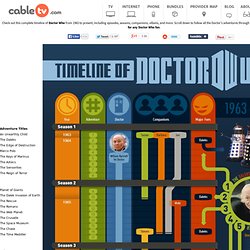 Check out this complete timeline of Doctor Who from 1963 to present, including episodes, seasons, companions, villains, and more. Scroll down to follow all the Doctor's adventures through time. A Fantastic resource for any Doctor Who fan. Adventure Titles
Monogram of Alphabet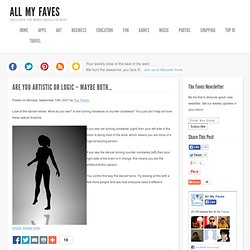 Are you artistic or logic – Maybe both… | All My Faves | Blog
Posted on Monday, September 10th, 2007 by Roy Pessis Look at the dancer below. What do you see? Is she turning clockwise or counter-clockwise? You just can't help but love these optical illusions.
Periodic Table of Irrational Nonsense
5jsosl (JPEG Image, 373x276 pixels)
How the Rest of the World Sees the U.S. [PIC]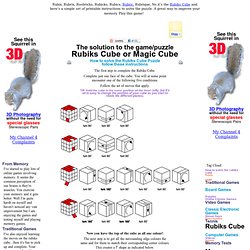 Rubiks Cube Solution - Easy to follow printable instructions
From Memory I've started to play lots of online games involving memory. It seems the common perception of our brains is they're muscles.
Ever wondered how to forecast the weather without actually using instruments? Check the Clouds: Clouds can tell us a lot about the weather. For example, they can tell us if it's going to be warmer on a particular night by simply being there. That's because they prevent heat radiation from escaping.
Periodic Table of Fictional Materials
article-1029719-01c1f81300000578-944_468x298_popup.jpg (JPEG Image, 964x509 pixels)
A Flapper's Dictionary (1922)