Food
ブラッカウズ/INDEX
A copycat of Olive Garden's famous soup, this soup is filled with vegetables, chicken and potato gnocchi, all in a creamy, flavorful and comforting soup. In my dream world, I would be the ultimate organized person. Think Bree Van de Kamp from Desperate Housewives. But in real life, it's not so, much to my disappointment.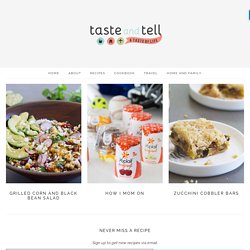 Jo Cooks | Amazing Recipes
So Good
Fast Foodies Fast Food Blog
プレイ紹介 プレイ紹介をして行きたいと思います。このプレイ紹介とは基本的にイメクラがどういった風俗でどういった内容まで楽しめるかなんて事が可能なのかを紹介して行きたいと思います。 イメクラはイメージクラブの略されたもので、風俗の一種です。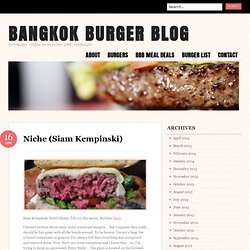 BANGKOK BURGER BLOG
100 Moo 11, , Mitraparp Road, Phaya Yen Subdistrict, Pak Chong District., Nakhon Ratchasima (best you see map), Website: www.dairyhome.co.th If for nothing else, every new year brings about one thing – hope. A hope for freedom, equality, or an end to global warming. A hope for good grades, a better job or even a hot girlfriend. A hope that the annoying burning sensation is from the fabric softener and not from a lapse in judgment. But for me, I only hope that 2014's burger experiences are better than this one.
The pop culture satirical cookbook, Fancy Fast Food: Ironic Recipes with No Bun Intended, is finally here! Buy it on Amazon, or at FancyFastFoodBook.com at 25% off! (Enter the secret Animal Style code "NFAZL9WC".) Sublebration Cake! (Fancy Subway II) by Erik Trinidad of Fancy Fast Food (with support from Mark Trinidad and Cristina Frank) It's been long overdue, but the Fancy Fast Food book is finally here… it's time to celebrate!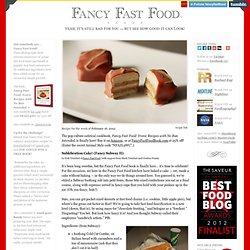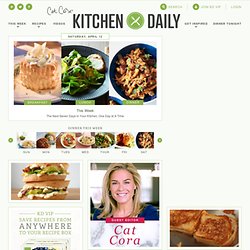 Cat Cora + Saturday, April 12 Lavender-Infused Mascarpone Mousse Pastries
Fast Food Fever! - Fast Food News & Crazy Fast Food Creations!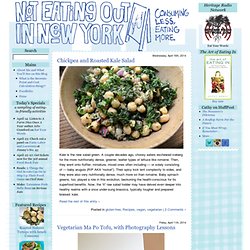 Tuesday, January 14th, 2014 Celery and Its Root Soup Not just celery root (or celeriac), not just celery (stalks), but all-parts-of-celery soup — from soup to nuts, as they say. Okay, there's actually no nuts in this soup. (Why do they say this?)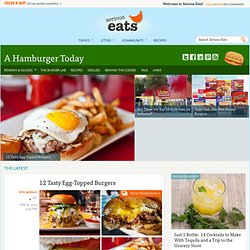 The Latest A Burger With Fantastic Beef at The Meat Market Burger in Great Barrington, MA What was extraordinary about The Meat Market Burger was the meat itself. I don't usually think of burger beef as clean and fresh-tasting, but this really was.