Apprendre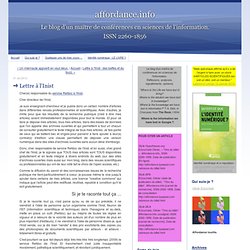 Lettre à l'Inist
Cher(e) responsable du service Refdoc à l'Inist, Cher directeur de l'Inist,
Le CNRS, « pignouf » qui pille les chercheurs ? | Rue89 Culture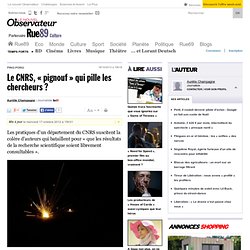 Les pratiques d'un département du CNRS suscitent la colère d'auteurs qui bataillent pour « que les résultats de la recherche scientifique soient librement consultables ». Depuis le 1er octobre, une polémique enfle chez les chercheurs. Elle connaît une ampleur inédite depuis la gueulante poussée par l'enseignant-chercheur Olivier Ertzscheid, relayée par Rue89.
Euclid Book I
[ Introduction | Main Euclid page | Book II ] Book I Byrne's edition - page by page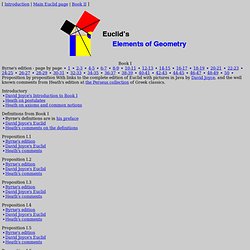 Supporting and Facilitating Self-Directed Learning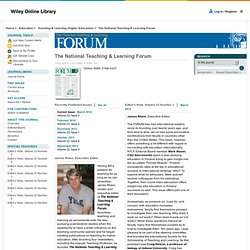 James Rhem, Executive Editor: We start this issue with a bang—a review of the work on meta-disciplinary thinking Ed Nufher has been doing and reporting on in DEVELOPER'S DIARY. Here, Ed sketches out how to let faculty in on using these insights to teach students the things they really want to teach them, the things beyond mere content.
Self Directed Learning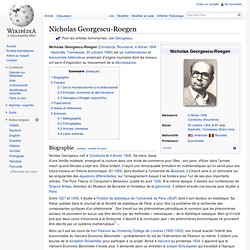 Un article de Wikipédia, l'encyclopédie libre.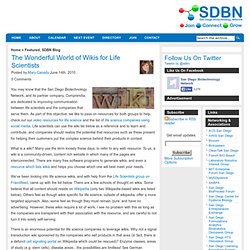 The Wonderful World of Wikis for Life Scientists | San Diego Biotechnology Network: Life Science Events, Jobs, News, Companies, Directory, Blog, & Calendar
You may know that the San Diego Biotechnology Network, and its partner company, Comprendia, are dedicated to improving communication between life scientists and the companies that serve them. As part of this objective, we like to pass on resources for both groups to help, check out our video resources for life science and the list of life science companies using social media. Life scientists can use the wiki list below as a reference and to learn and contribute, and companies should realize the potential that resources such as these present for helping their customers put the complex science behind their products in context.
Nous sommes le 31 Mar 2013 15:07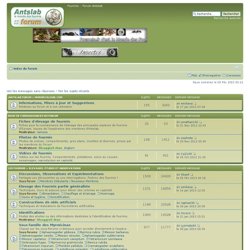 Fourmis :: Forum Antslab • Page d'index
Étiquette pour produit chimique - scienceamusante.net
Il y a les sceptiques, les passionnés, les rêveurs, les spécialistes… Le moins que l'on puisse dire, c'est que les contenus scientifiques proposés par LeMonde.fr aiguisent votre curiosité et nourrissent votre inspiration dans les commentaires.
La science sur orbite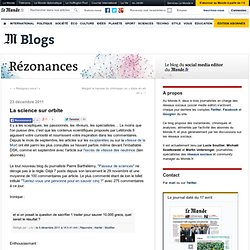 Les résultats de l'expérience Opera qui avaient ébranlé le monde scientifique en mesurant fin septembre des neutrinos à une vitesse plus rapide que celle de la lumière seraient en réalité dus à un mauvais branchement, assure mercredi la revue Science sur son site internet. "Une mauvaise connexion entre un GPS et un ordinateur est sans doute à l'origine de l'erreur", assure la revue américaine, qui cite sans les nommer "des sources proches de l'expérience".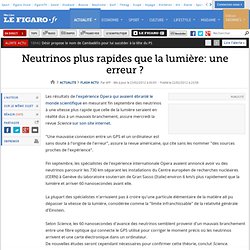 Neutrinos plus rapides que la lumière: une erreur ?
astronomie - astronautique