Photography
How to increase the Canon 7D dynamic range (Tutorial) on Vimeo
British Journal of Photography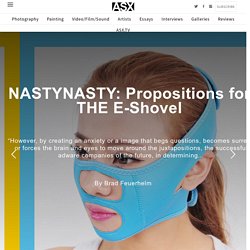 In the fall of 1990, Keizo Kitajima received a commission from Japan's Asahi Shimbun newspaper to visit the Soviet Union, the opportunity to spend a year documenting both people and places in what was then a monolithic entity. 15 republics, 11 time zones, and thousands of miles spanning the two—the task was daunting in the All the Clothes of a Woman, 1970′s By Roy Arden, This curator's text was originally published for the exhibition 'Hans-Peter Feldmann' at the Contemporary Art Gallery, Vancouver, June 9 – August 20, 2006. Hans-Peter Feldmann's oeuvre includes works in many media, from painting to sculpture, installation, photography, collage, bookworks, archives or collections of images, objects, etc, however HANS-PETER FELDMANN: "Hans-Peter Feldmann" (2006)
AMERICAN SUBURB X
Kamera Express, de kamera superstore voor Foto, Video, Objectieven, Lenzen, Accessoires en toebehoren, Studio en Licht, Verrekijkers, Telescopen, Computer, Media en meer
Foto Konijnenberg - kenners kiezen konijnenberg
Foto Booms | Digitale camera's | Videocamera's | Objectieven | Foto | Video | Geluid
Webwinkel, De specialist in foto, beeld en geluid.
Cameraland, de best gesorteerde fotozaak van Nederland.
de voordeligste camerawinkel van Amsterdam, Antwerpen en omstreken: Digital Warehouse - your.camera.store.with.more!
Camera lens tests, user reviews, camera accessory reviews - SLRgear.com!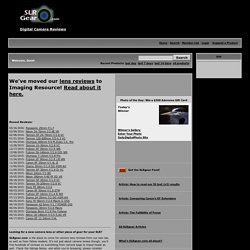 Latest Review - 04/08/14: Zeiss 55mm f/1.4 Otus - William Recent Reviews:
PresetsHeaven | Your source to free Lightroom presets
Welcome to Photozone!
Paris 26 Gigapixels - Interactive virtual tour of the most beautiful monuments of Paris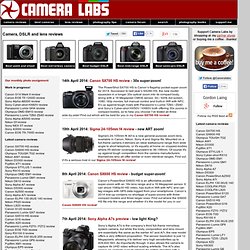 Digital Camera, DSLR and Lens Reviews
14th April 2014: Canon SX700 HS review - 30x super-zoom! The PowerShot SX700 HS is Canon's flagship pocket super-zoom for 2014. Successor to last year's SX280 HS, the new model squeezes in a longer 30x optical zoom into its compact body, along with a 16 Megapixel CMOS sensor, 3in / 920k dot screen, 1080 / 60p movies, full manual control and built-in Wifi with NFC.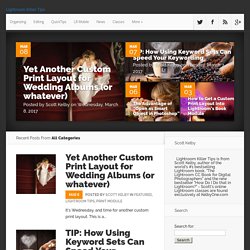 Adobe Photoshop Lightroom Killer Tips
Lightroom Mobile Tip: Selecting A Photo To Represent the Collection Lightroom Mobile launched last week to a huge welcoming crowd at Photoshop World. Since then I've heard a lot of great feedback on it and I'm hopeful to see where things go in the future.