Recipies ! <3
The Perfect Pie: 15+ Unique Pizza Recipes Recipe. Snickerdoodle Muffins. Snickerdoodle Muffins I have been obsessed with Pinterest lately!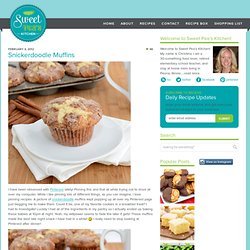 Pinning this and that all while trying not to drool all over my computer. While I like pinning lots of different things, as you can imagine, I love pinning recipes. A picture of snickerdoodle muffins kept popping up all over my Pinterest page just begging me to make them. How to make space invaders cookies | WireSmash. EDDIE ROSS - Pink Ombre Cake.
Here's a cake sure to sweeten up the Valentines in your life.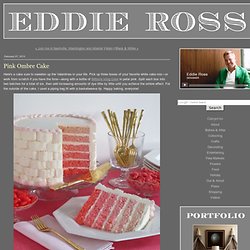 Pick up three boxes of your favorite white cake mix—or work from scratch if you have the time—along with a bottle of Wilton's Icing Color in petal pink. Split each box into two batches for a total of six, then add increasing amounts of dye little by little until you achieve the ombre effect. For the outside of the cake, I used a piping bag fit with a basketweave tip. Happy baking, everyone! Get your cook on. 50 Things to Make With Bacon : Recipes and Cooking. 1.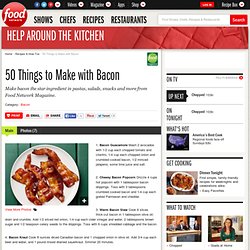 Bacon Guacamole Mash 2 avocados with 1/2 cup each chopped tomato and cilantro, 1/4 cup each chopped onion and crumbled cooked bacon, 1/2 minced jalapeno, some lime juice and salt. 2. Cheesy Bacon Popcorn Drizzle 4 cups hot popcorn with 1 tablespoon bacon drippings. Bacon and Cheddar Macaroni & Cheese. 1 Bring a medium (6- to 8-quart) pot of water to a boil.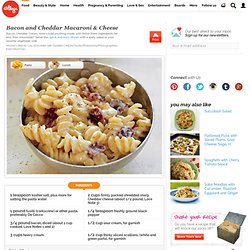 Salt it generously (it should taste like the sea). Stir in the pasta and cook according to the package directions. Oh My! Sugar High — Baking Blog and Sweet Dessert Recipes. Red Velvet Rice Krispies Treats Hearts for Valentine's Day. You may have noticed I share a lot of Rice Krispies Treats, especially around the holiday.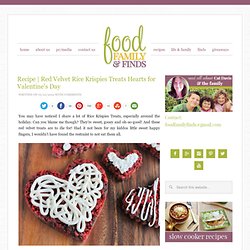 Can you blame me though? They're sweet, gooey and oh-so-good!
---