Outils 2
Voyageurs - Horloge universelle
Isoler avec de la cellulose recyclée: la préparation - Les isola
Flux RSS: Visualiser ou imprimer: Date de création : 28/03/2008 à 17h57 Catégorie : Les isolants naturels Préparation des combles avant la pose d'un isolant en vrac: la chasse aux fuites et courants d'air Lire la réflexion préliminaire (choix du matériaux, dimensionnement et coût) pour cette installation: choisir un isolant: le choix de la ouate de cellulose? Toutes les combles, sauf maisons récentes et très bien réalisées, présentent tôt ou tard des "fuites d'air" au niveau des combles.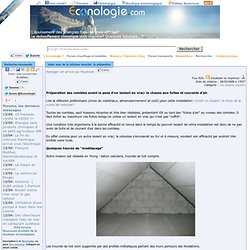 Top RSS - Annuaire
moteur de recherche anti-hoax
Nice Translator - The fast, easy to use online translator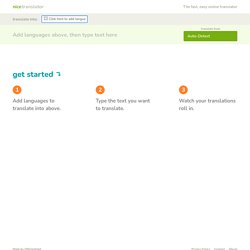 Nice Translator was created to provide an improved interface for translating text on the Web. Thanks to the Google Translation API, we were able to focus on designing a simple and functional online translator, unlike any other. We will continue to develop Nice Translator over the coming months but will not stray from our initial mission to provide the easiest online translator.
RSS One ( RSS / PODCAST Directory )
AVG Free - Antivirus gratuit
Outils Knowledge Worker
Previ Meteo à Roscoff
Convert world - Tout convertir
Annuaire du Pays de Morlaix
Recherche d icones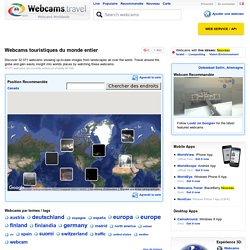 Webcam dans le monde - Recherche Google Maps
Discover 29113 webcams showing up-to-date images from landscapes all over the world. Travel around the globe and gain easily insight into worlds places by watching these webcams. 29113 webcams are currently active out of totally 45719. <div class="error">Merci d'autoriser JavaScript à rechercher un lieu</div> Désolé.
Outil de transfert - Conversion de fichiers
Widget -roskotheque
Free File Hosting Made Simple - MediaFire
Nouvel email
Ce qui se dit sur le Net
blogbackupr
Libellules - Portail informatique
Mes notices
Visiteurs du site Roscoff Quotidien
Widgets de qualite
Blogbard - Lecteur flux rss
Planet
Map for free
BookletCreator - create a booklet from any PDF document
All viewer URLs should use the path http://docs.google.com/viewer . This path accepts two parameters: url : The URL of the document to view. This should be URL-encoded.
gestion fichier PDF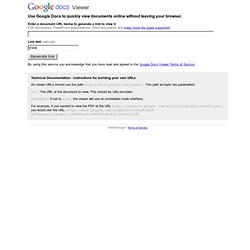 Dictionnaires - Lexique - Les mots
Portail lexical : un ensemble de ressources et de données Les lexiques et dictionnaires sont intégrés au sein d'un portail lexical unique qui permet leur consultation croisée ainsi qu'un export dans un format normalisé (LMF, ISO-24613). Projet évolutif, le portail lexical a pour vocation de fédérer, de valoriser et de partager, en priorité avec la communauté scientifique, un ensemble de données issues des travaux de recherche sur les lexiques. Ressources Le CNRTL propose et documente des corpus librement accessibles dont les corpus Frantext libre de droits et DEDE (DEscriptions DEfinies). Progressivement, les données sont converties en TEI et enrichies par des annotations linguistiques.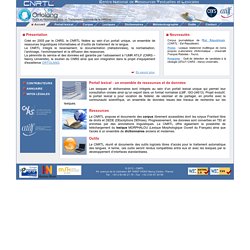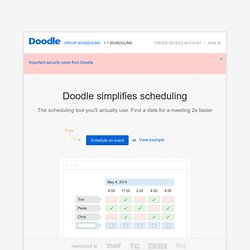 Doogle - Organiser un calendrier
The scheduling tool you'll actually use. Find a date for a meeting 2x faster Doodle cooperates with your calendar
Partage et stockage de fichiers
Souscription RSS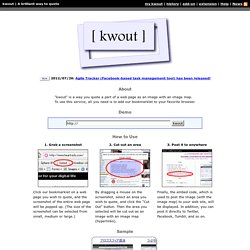 <p id="noscript">kwout uses JavaScript. Please enable JavaScript and try again.</p>
Integration de morceau de pages dans un site ou un blog
Annuaire inverse Sulrr
Use this reverse phone search tool to trace any number. Search through our extensive directory of cellular and landline numbers, and more! Simply input the number you are searching for to begin your trace today! Why Free Phone Tracer?How to Avoid a Telemarketing Scam Please Note: The owner's name and address is not available for free for cell phones - only the carrier, line type andphone issuing location is available at no charge.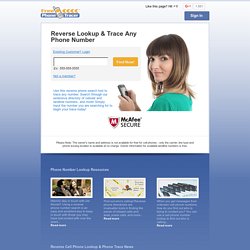 Mind Map Rosko
Planet
MindMap Library. Convert your notes to Mind Maps - Mappio
OVH
BUZZWORD - Traitement de texte en ligne en flash
Fupi - Raccourcir une URL
Promotion d un article
Acapela Group - Interactive Demo
Dictaphone taille carte de credit
Services Web 2.0 - Annuaire des services et des applications web
thumbalizr - a website screenshot tool