Misc.
Must Luvv Shoes
Probably not. But the New York Times reports: A review of studies has found that the health benefits of infant male circumcision vastly outweigh the risks involved in the procedure.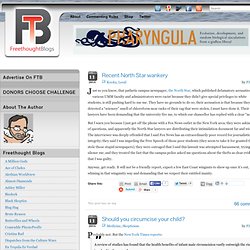 Pharyngula
The Consumerist
Bookish is Growing! We're excited to kick-off 2014 with a bang! Today, Bookish was acquired by Zola Books–another NYC-based start-up that's all about celebrating books, authors and readers! Since we launched Bookish last February, we've been relentless about connecting readers to new books, authors and genres. Our unique editorial coverage has featured hundreds of author exclusives, cover reveals, reading lists and bookish pop culture stories.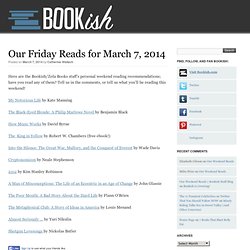 Bookish Staff Blog | Inside our offices you will find our favorite books.
Better Book Titles
Damn You Auto Correct!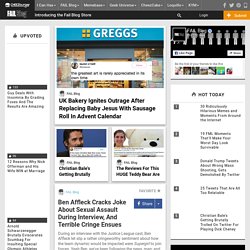 Most Upvoted 293 votes TARDIS App? 76 votes Granbull the Fairy
FAIL Blog
Home