Misc.
Must Luvv Shoes
The regulars here may recall John A. Davison, who died in 2012. He was notoriously persistent and repetitive, and rather clueless: he was the guy who started a blog with one article, never wrote another one, and just made new comments.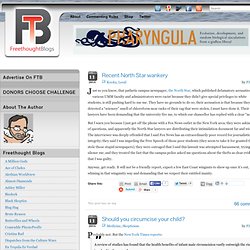 Pharyngula
The Consumerist
Bookish Staff Blog | Inside our offices you will find our favorite books.
Better Book Titles
Damn You Auto Correct!
FAIL Blog
Home