Feminism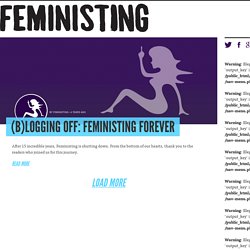 Feministing | Young Feminists Blogging, Organizing, Kicking Ass
Dear Chancellor Folt: A Native American student letter. Compare the NYT Mag's Hillary Clinton cover to their cover images for male politicians. Lori Adorable reviews Remedy. This video about women in the arts is kinda cool, but also ignores that creative things happen outside of the "art world."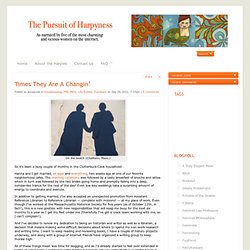 Posted by BeckySharper in Thoughts, Anger, Anti-feminists, Beauty Culture, Empowerfulment, Fuck You Cosmo, Rants, So-Called Self-Improvement, The Media, Traitors to Womanity on Aug 13, 2012, 8:15pm | 36 Comments Helen Gurley Brown died today, at age 90, after a short illness. In Gurley Brown's obituary in the New York Times, Margalit Fox wrote:
The Pursuit of Harpyness - As narrated by the most charming and vicious women on the internet
The title of this piece is the worst excuse I've ever heard for being selfish. "It's not an affair, we're in love", no you're just unable to control your biological urges you're no better than an animal, apologize for setting back our evolution. I Saying this is just another way of saying "I'm sorry, but it's not my fault". That's not a real apology…and neither is this nonsense that Rielle Hunter, ex-mistress of John Edwards, is touting as a public apology.
Zelda Lily, Feminism in a Bra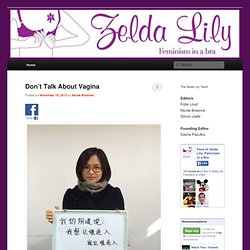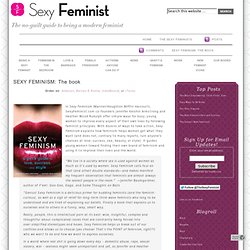 Order on Amazon, Barnes & Noble, IndieBound, or iTunes In Sexy Feminism (Mariner/Houghton Mifflin Harcourt), SexyFeminist.com co-founders Jennifer Keishin Armstrong and Heather Wood Rudulph offer simple ways for busy, young women to improve every aspect of their own lives by following feminist principles. With dozens of ways to take action, Sexy Feminism explains how feminism helps women get what they want (and does not, contrary to many reports, ruin anyone's chances at love, success, sex, beauty, or style).
The Sexy Feminist — The no-guilt guide to being a modern feminist
Feminist Fatale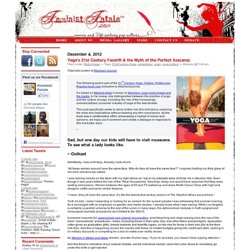 Dear Sweet 16, It's me, the 39-year-old you with a little advice, lots of love, and tons of gratitude. I don't want to take up too much of your time, but I'm writing to let you know that I'm thinking about you. In fact, I think of you often and you need to know it. I think you're a remarkable, crafty and capable young woman and I'm grateful to you for giving me this life; a beautiful son, a deep love and appreciation of art and nature, a rewarding career, and some kick-ass friends. Yeah, really.
Sociological Images » Seeing is Believing
President Obama Takes a Stand for Women on Equal Pay Day by Lindsey O'Brien · April 8, 2014 · Leave a Comment Women in the U.S. make roughly one-third less than men doing the same jobs, which means it would take a woman from January 1 to April 8 the following year (or more than 15 months) to earn what a man does in 12 months. That's why workers across the country recognize today as Equal Pay Day—a reminder […] NEWSFLASH: Fast-Food Workers Protest Wage Theft
Ms Magazine Blog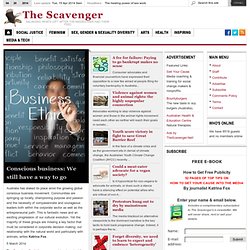 Forget diversity, we need to learn to expect and embrace 'heterogeneity' If we wish to challenge all forms of sexism and marginalization in the straight male-centric mainstream world, as well as the various forms of exclusion that arise within our feminist and queer/LGBTQIA+ movements, then a good place to start would be to reject the stereotypes and assumptions that we project onto other people. In other words, as we move through the world or within a specific setting, we must learn to expect that people will not all be the same. We must expect to encounter people who will be exceptional, and whose behaviors and opinions will surprise us. In short, we have to learn to expect heterogeneity, writes Julia Serano . Read more...
The Scavenger
Jezebel: Celebrity, Sex, Fashion for Women. Without Airbrushing.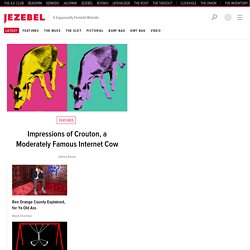 Much to the chagrin of a certain old-timey subset, traditional American masculinity is on its way out. Gone are days of the breadwinning hard hat wearers earning enough to support a wife that stays at home with 2.5 children; in 2014, the Haves wear bowties with short sleeved button down shirts and post pictures of their adopted three legged cat "Atticus" to Instagram while they wait for their daily webinar to start and the Have Nots drive their NOBAMA mudflapped trucks to the unemployment office. Read… 1/11/14 3:30pm Yesterday 3:30pm
Celebrity Gossip, Relationship Advice, Beauty and Fashion Tips @ The Frisky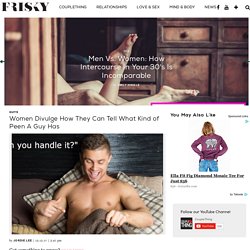 The Daily Squee: Watch This Video Of Baby Sloths Squeaking And Melt Into A Million Pieces the daily squee Did you know that sloths squeak!? Is this common knowledge to everybody else? I guess I had never thought before about "what does the sloth say?" I don't know how I existed on this earth for so long without knowing that sloths' squeaks are as cute as their little smiles.
AnyBody
Feminists with Female Sexual Dysfunction
A break in the clouds of depression 02/08/2013 at 12:41 am | Posted in Uncategorized | 3 Comments Tags: depression, disability, medicine, TMI In my last blog post, I wrote about losing about ~8 months to another bout of depression.
This coming Saturday, July 20, will mark the 165th anniversary of the signing of the Declaration of Sentiments at the 1848 Women's Rights Convention in Seneca Falls, New York. Most historians choose to mark the beginning of the organized American feminist movement from this moment, which had its antecedents in the abolitionist and temperance struggles that had begun earlier in the nineteenth century. (Parenthetically, I'm feeling old: it seems like five minutes ago that I was talking to my summer school students about the 150th anniversary. Fifteen years have flown by.) The Declaration is elegant, powerful, and beautiful. Modeled in part on the Declaration of Independence, the document sets forth a list of the various ways in which a male dominated society has deprived women of what is naturally theirs, just as Jefferson's declaration contained a long list of grievances against the British Crown.
Blog | Hugo Schwyzer | Author, Speaker, Professor, Shattering Gender Myths
The Current Conscience | Here to challenge your ideas about everything from politics and the personal, culture and relationships
power, privilege, and everyday life.
I have a son who is autistic and I have Asperger's myself, recently self diagnosed. I was at work with a worker from out of town. I didn't know her very well, but her personality really resonated with me and I enjoyed being around her the short amount of time she was there. The subject of autism came up and I got interested because I thought that she would have interesting things to say about it. Oh, was I wrong, and how glad I am that I kept my mouth shut about my son and myself, even though I feel like I should have said something. She constantly complained about how a few students who are autistic acted like they knew everything and are authority opposers.
Feminist Frequency
TRIGGER WARNING: This video contains a handful of graphic scenes involving violence against women. Parents should preview the video first before sharing with young children. VIDEO DESCRIPTION This is the second in a series of three videos exploring the Damsel in Distress trope in video games. In this installment we look at "dark and edgy" side of the trope in more modern games and how the plot device is often used in conjunction with graphic depictions of violence against women. Over the past decade we've seen developers try to spice up the old Damsel in Distress cliche by combining it with other tropes involving victimized women including the disposable woman, the mercy killing and the woman in the refrigerator.
The Raw Story | Archive | Pandagon
Captain America: Winter Soldier Is A Political Parable About The Security State By Amanda MarcotteMonday, April 7, 2014 10:19 EDT Well, since Scott handled Game of Thrones, I guess that gives me the go to write about Captain America: The Winter Soldier, which I saw on Friday. Go see this movie!
Women's eNews