Feminism
Feministing | Young Feminists Blogging, Organizing, Kicking Ass
The Pursuit of Harpyness - As narrated by the most charming and vicious women on the internet
Zelda Lily, Feminism in a Bra
The Sexy Feminist — The no-guilt guide to being a modern feminist
Feminist Fatale
Sociological Images » Seeing is Believing
Did You Miss These Popular Ms. Blog Posts of 2013? by Shae Collins · December 28, 2013 · 1 Comment This was an awesome year for the Ms. Blog, with more than 2.5 million page views from more than 230 countries.
Ms Magazine Blog
The Scavenger
Jezebel: Celebrity, Sex, Fashion for Women. Without Airbrushing.
Celebrity Gossip, Relationship Advice, Beauty and Fashion Tips @ The Frisky
AnyBody
Feminists with Female Sexual Dysfunction
This coming Saturday, July 20, will mark the 165th anniversary of the signing of the Declaration of Sentiments at the 1848 Women's Rights Convention in Seneca Falls, New York. Most historians choose to mark the beginning of the organized American feminist movement from this moment, which had its antecedents in the abolitionist and temperance struggles that had begun earlier in the nineteenth century. (Parenthetically, I'm feeling old: it seems like five minutes ago that I was talking to my summer school students about the 150th anniversary. Fifteen years have flown by.) The Declaration is elegant, powerful, and beautiful. Modeled in part on the Declaration of Independence, the document sets forth a list of the various ways in which a male dominated society has deprived women of what is naturally theirs, just as Jefferson's declaration contained a long list of grievances against the British Crown.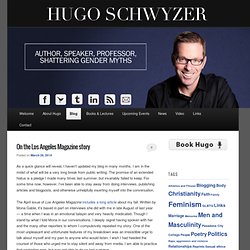 Blog | Hugo Schwyzer | Author, Speaker, Professor, Shattering Gender Myths
The title of this column may seem misleading to my regular readers. So, let me be clear from the beginning: this column is not my attempt to apologize to men for their difficult, horrible lives. I have said this before in many columns and I'll say it again: it is a great privilege to be a man in our culture. Male privilege is alive and well.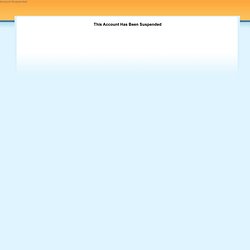 The Current Conscience | Here to challenge your ideas about everything from politics and the personal, culture and relationships
power, privilege, and everyday life.
Feminist Frequency
The Raw Story | Archive | Pandagon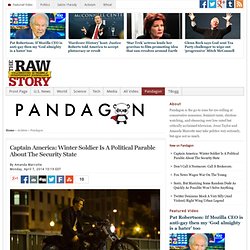 David Brooks Has So Much To Be Ashamed Of, And Doesn't Even Know It By Amanda MarcotteFriday, January 3, 2014 13:57 EST David Brooks wrote a column today that was so stupid that I think it can actually be considered an own goal, where he literally—no joke—argues that because his own experiences with marijuana smoking suggested to him that it's not the best use of your time, other people should go to jail and have their lives ruined over it. But, of course, these are the core questions: Laws profoundly mold culture, so what sort of community do we want our laws to nurture?
Women's eNews