Writing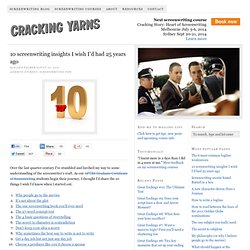 Over the last quarter century I've stumbled and lurched my way to some understanding of the screenwriter's craft. As our AFTRS Graduate Certificate of Screenwriting students begin their journey, I thought I'd share the 10 things I wish I'd know when I started out.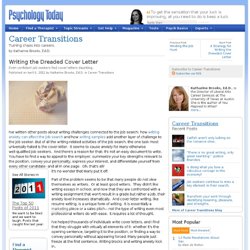 Writing the Dreaded Cover Letter
I've written other posts about writing challenges connected to the job search: how writing anxiety can affect the job search and how writing samples add another layer of challenge to the job seeker.