Writing
33 Ways To Stay Creative. Top 10 Screenwriting Tips Introduction to Screenwriting How to become a screenwriter. Over the last quarter century I've stumbled and lurched my way to some understanding of the screenwriter's craft.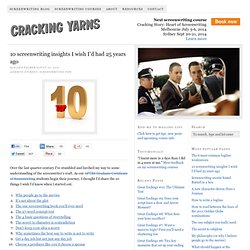 As our AFTRS Graduate Certificate of Screenwriting students begin their journey, I thought I'd share the 10 things I wish I'd know when I started out. 1. Why people go to the movies If you're making films to be viewed by the cinema-going public, it would seem pretty obvious that you should seek to understand why people go the movies, wouldn't it? Not to me. Writing the Dreaded Cover Letter. I've written other posts about writing challenges connected to the job search: how writing anxiety can affect the job search and how writing samples add another layer of challenge to the job seeker.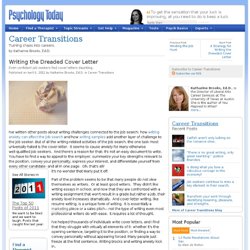 But of all the writing-related activities of the job search, the one task most universally hated is the cover letter. It seems to cause anxiety for many otherwise well-qualified job seekers. And there's a reason for that: it's not an easy document to write.