Knowledge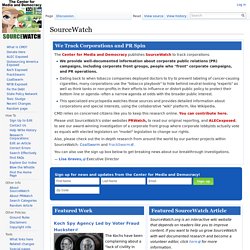 Why Is the Franklin Center's "Wisconsin Reporter" and "Watchdog.org" Attacking the John Doe? by Brendan Fischer The Franklin Center for Government & Public Integrity (through its Wisconsin Reporter and Watchdog.org websites) has aggressively attacked the "John Doe" probe into possible campaign finance violations during Wisconsin's 2011 and 2012 recall elections.
Recherche 1 Afrique Africa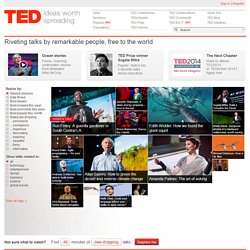 Melinda Gates and Bill Gates Why giving away our wealth has been the most satisfying thing we've done In 1993, Bill and Melinda Gates—then engaged—took a walk on a beach in Zanzibar, and made a bold decision on how they would make sure that their wealth from Microsoft went back into society.
When 12-year-old Peyton Robertson sees a problem, he is going to fix it. So when the young scientist noticed a perennial problem in his hometown of Fort Lauderdale, Florida –flooding during the region's nasty hurricane... The science of willpower: Kelly McGonigal on why it's so dang hard to stick to a resolution It's the second week in January and, at about this time, that resolution that seemed so reasonable a week ago — go to the gym every other day, read a book a week, only drink alcohol on weekends — is starting to seem very … hard. As you are teetering on the edge of abandoning […] development