Knowledge
AFP-MediaWatch. Nieman Journalism Lab » Pushing to the Future of Journalism. Fondation Res Publica's Public Page (5478) SourceWatch. SourceWatch.org is an interactive wiki website that depends on readers like you to improve content.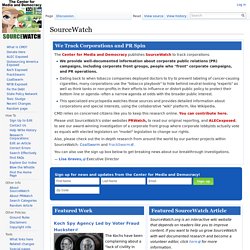 If you want to help us grow SourceWatch with well documented research and become a volunteer editor, click here for more information. National Restaurant Association. Wired News. Info Droit. Recherche 1 Afrique Africa.
Foreign new in english
Observatoire Français des Think Tanks. Think Tank. TED: Ideas worth spreading. TED Blog.
---