Cine
A Space Baboon + 2001
La base de datos de los doblajes Disney
Similar questions with movie Chicago idea Hungarian Girl Cell Block Tango song guilty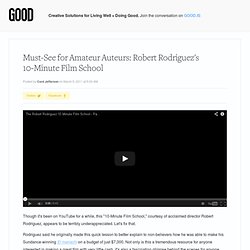 Though it's been on YouTube for a while, this "10-Minute Film School," courtesy of acclaimed director Robert Rodriguez, appears to be terribly underappreciated. Let's fix that. Rodriguez said he originally made this quick lesson to better explain to non-believers how he was able to make his Sundance-winning El mariachi on a budget of just $7,000. Not only is this a tremendous resource for anyone interested in making a great film with very little cash, it's also a fascinating glimpse behind the scenes for anyone who's ever wondered just how moviemakers do it. For the third installment, in which Rodriguez shares some of the tricks behind his Desperado, go here.
Ice Age 4 Trailer # 2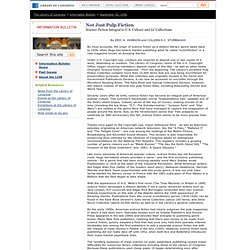 By ERIC A. JOHNSON and COLLEEN R.C. STUMBAUGH By most accounts, the origin of science fiction as a distinct literary genre dates back to 1926, when Hugo Gernsback started publishing what he called "scientifiction" in a new magazine known as Amazing Stories. Under U.S.
Not Just Pulp Fiction (September 30, 1996) - Library of Congress Information Bulletin
Top 10 things you didn't know about Tarantino films - 7mate - Channel 7 - Yahoo!7 TV
Anyone who's ever seen a movie by boy-wonder Quentin Tarantino knows that the director has a very unique – often copied but never matched – style. The quirky dialogues, the many pop-culture references, the winks and nods to other films and directors, the stylised violence, and the feet... Tarantino flicks are a hoot, no doubt about it. And because we're sure you're looking for an excuse to watch them all over again, here are the top 10 things you didn't know about Tarantino films. Red Apple cigarettes For Quentin Tarantino, there is only one brand of cigarettes worth smoking: Red Apple.
Wired.com is presenting a collection of galleries intended to help people become better geeks, nine items at a time.
9 Nerdy Film Locations You Need to Visit in Your Lifetime | Underwire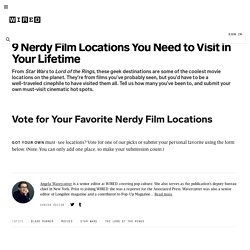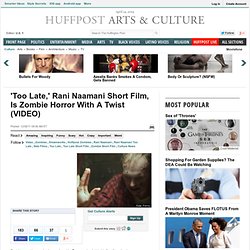 'Too Late,' Rani Naamani Short Film, Is Zombie Horror With A Twist (VIDEO)
Rani Naamani is an animator employed by Dreamworks, but in his free time, he dreams up bite-sized short films that offer more than their two-minute runtimes would suggest -- perfect for those of us with web-induced ADD. Naamani started a side project this year aptly titled Side Films, where him and his friend Carlos Puertolas try to learn more about filmmaking by doing a series of short films. But these guys seem to have the basics down. Their latest project, "Too Late," is a zombie tale with horror and humor at all the right parts.
Samah Tokmachi Finds Creativity at the Sundance New Frontier Story Lab Launched in 2011, the Sundance New Frontier Story Lab is an intensive program for artists working "at the convergence of film, art, media, live performance, music and technology." This Fall, it completed its third Lab, bringing together artists with an impressive variety of mentors from all of these fields.
Filmmaker Videos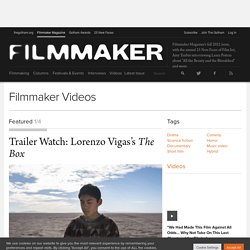 The clapper for Inglourious Basterds was very creative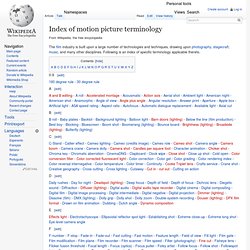 Index of motion picture terminology From Wikipedia, the free encyclopedia Jump to: navigation, search