Linner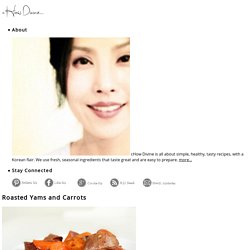 Roasted Yams and Carrots | cHow Divine…
Roasted Yams are one of my sister-in-law's specialties.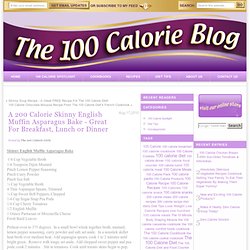 Aug.17,2010
A 200 Calorie Skinny English Muffin Asparagus Bake
Chicken and Red Wine Sauce Recipe
These nuggets are made with ground chicken and cooked quinoa for added nutrition.
Food and Whine: Baked Chicken Nuggets with Quinoa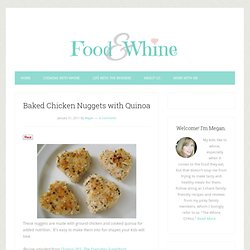 Food and Whine: Lazy Cabbage Rolls
This casserole tastes just as good as (if not better than) cabbage rolls without the hassle.
Food and Whine: Quinoa, Sweet Potato and Chickpea Stew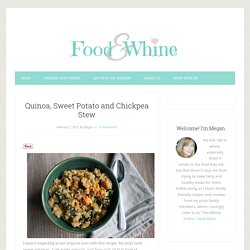 I wasn't expecting to win anyone over with this recipe. My boys hate sweet potatoes, Cole hates spinach, and Tony isn't all that fond of quinoa.
Ingredients 1/4 cup shelled, unsalted pistachios 8 dried figs 1/4 cup part-skim ricotta cheese 1 tablespoon honey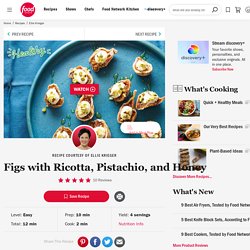 Figs with Ricotta, Pistachio, and Honey Recipe : Ellie Krieger
Heat 2 teaspoons minced garlic in a pan with 1 tablespoon olive oil until golden, 2 minutes. Let cool, then strain the oil. Slice 2 unpeeled russet potatoes into thin rounds with a mandoline ; rinse with cold water and pat dry.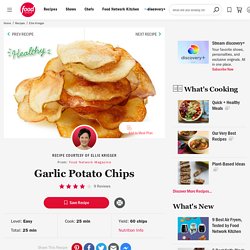 Garlic Potato Chips Recipe : Ellie Krieger
Ingredients 1 (1 1/2-pound) eggplant or 3 Japanese eggplants , trimmed and cut into 2-inch pieces Olive oil , for drizzling, plus 1/3 cup Kosher salt, for seasoning, plus 1/2 teaspoon Freshly ground black pepper, for seasoning, plus 1/4 teaspoon 1 (15-ounce) can cannellini beans , drained and rinsed 1/3 cup loosely packed fresh flat-leaf parsley 3 tablespoons fresh lemon juice (from about 1 lemon) 1 clove garlic 1 hothouse cucumber , cut into 1/4-inch thick slices Directions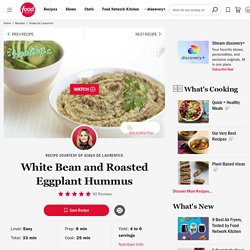 White Bean and Roasted Eggplant Hummus Recipe : Giada De Laurentiis
I Love to Cook! - Bless This Mess
White Chicken Chili - lightened up - Bless This Mess
The Fig Tree: Roasted Sweet Potatoes with Apples + Cranberries
Hello and happy Thanksgiving weekend to my fellow Canadians!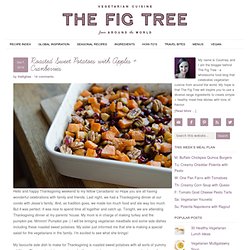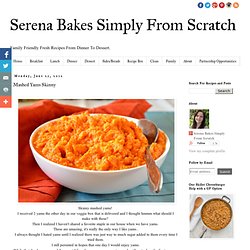 Skinny mashed yams! I received 2 yams the other day in our veggie box that is delivered, I thought hmmm what should I make with these and then I realized I haven't shared a favorite staple in our house when we have yams. These are amazing, it's really the only way I like yams..
Serena Bakes Simply From Scratch: Skinny Mashed Yams
Shrimp & Vegetable Quinoa Fried Rice | Queen of Quinoa | Gluten-free + Quinoa Recipes
It's been a while since I posted a quinoa recipe . It feels like I'm depriving you or something.
White Chili Recipe
Every holiday season it seems like butternut squash (yum!) and pumpkin (yum!) take over and all other squash go by unnoticed or grossly under-appreciated.
Maple Glazed Roasted Acorn Squash recipe
This lasagna is layer, upon layer of decadent flavor. The polenta itself is infused with lemon thyme who's fresh bright flavor contrasts with the woody mushrooms and the salty , yet sweet, gorgonzola. For a surprising crunch, toasted pine nuts finish this dish.
Mushroom & Gorgonzola Pressure Cooker Polenta Lasagna | hip pressure cooking - pressure cooker recipes & tips!
I love the simplicity of dishes like quiche; especially when you use a great store bought dough.
Spinach Quiche Recipe
The very first time I ever had Gnocchi was at a small Italian restaurant in Pretoria and I had absolutely no idea what I was ordering. All I knew was that I liked the sound of the Gorgonzola sauce that came with it. I think I must've been about 14 or 15 at the time and I know that I was probably the only teenager who was willing and eager to eat rotten cheese.
Gnocchi with Gorgonzola and Walnuts - Simply Delicious
Espresso and Cream: Salmon Salad Pizza
Market Matters- Conchiglioni with Balsamic Glazed Sweet Onions & Gorgonzola
Gorgonzola Two Ways
Meatless Monday Spinach, Ricotta and Asiago Quiche
Healthy salad with orzo, feta and dill
Asparagus and pea frittata
Energizing Protein Power Salad
I Breathe...I'm Hungry...: Roasted Baby Eggplant
My Favorite Lunch… EVER. - Food Practice
Grilled Pesto and Mozzarella Sandwich for a Garage Painter
Walnut and Rosemary Oven-Fried Chicken
Pizza with Hoisin Sauce
Asian Glazed Drumsticks
Lasagna Cupcake Recipe | Pepper.ph
Honey garlic slow cooker chicken
Pearl Couscous Salad » Foodiddy
Grilled lamb chops with Meyer lemon risotto and arugula...and a GIVEAWAY, courtesy of McCormick!
Baked Parmesan Garlic Chicken Wings Recipe
Pastor Ryan's Chicken Tikka Masala — Recipe from The Pioneer Woman
Healthy Baked Chicken Nuggets — Recipe from Skinny Taste
Sweet Potato Garlic Knots for the Narcs | Kohler Created
Baked Parmesan and Herb Chicken
Mozzarella and Herb Pasta
easy stuffed chicken breasts with parmesan and basil filling
Southern Skillet Corn