Audio-Video
NVDA software enables blind and vision impaired people to use a computer by communicating what is on the screen using a synthetic voice or braille. NVDA (NonVisual Desktop Access) is the only screen reader for Microsoft Windows that is totally free, yet fully functional and portable. You can download it to your PC, or to portable media such as a USB stick which you can use with any computer at school, work – anywhere! It was created by NV Access founders Michael Curran and James Teh – blind computer programmers who believe passionately in universal access to computers.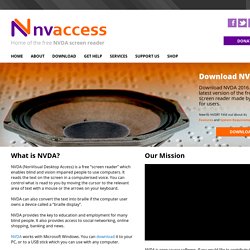 Icons By Lyle Zapato This is a collection of icons that were originally created for the Amiga, and have since been converted for Windows, Mac, BeOS, and other systems. They are based on various themes (animals, archeology, etc.) and are of dubious practical value. You are welcome to use the icons and sample images provided here for your personal, non-commercial, or educational use. All I ask is that you give me credit and a link, if possible.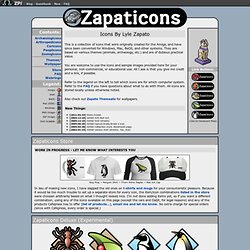 Zapaticons
Mr.Show Unofficial Fan Page
(Review: Nov 17 - Los Angeles) Paul F. Tompkins opened the show with some funny stuff. "Ok everyone, let's talk about some serious issues. Abortion.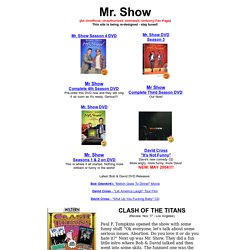 Netflix
Instant Video: Download the Unbox Player
Free WAV sound files, wav sounds, music, MP3 files, music search engine, sound effects, MIDI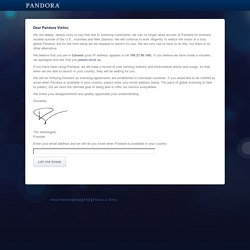 Dear Pandora Visitor, We are deeply, deeply sorry to say that due to licensing constraints, we can no longer allow access to Pandora for listeners located outside of the U.S., Australia and New Zealand. We will continue to work diligently to realize the vision of a truly global Pandora, but for the time being we are required to restrict its use.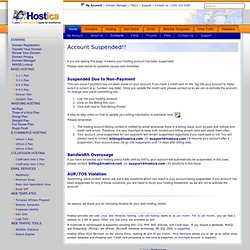 www.BOXEE.com
Suspended Due to Non-Payment This can occur if payment has not been made on your account. If you have a credit card on file, log into your account to make sure it is current (e.g., number, exp date). Once you update the credit card, please contact us so we can re-activate the account.
DropShots Sara: The bunny sure is generous at your house! Sara: Look at that smile! It is hard to believe how big he has gotten...I guess last August was a long time ago... G'ma O: Omigosh, Heath looks so much taller...and skinnier.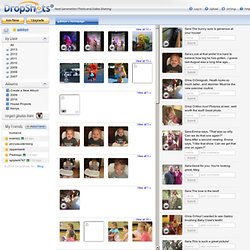 gabbyo
Ramune Golysenkiene via Getty Images I've been tweezing, shaving, moisturizing, defrizzing, flat-ironing, bikini-waxing, gym-joining (notice I said gym-joining, not gym-going?) exfoliating and manicuring since 8th grade, all while sleeping on a silk pillowcase to reduce wrinkles. I'm ready to grow a beard and just RELAX.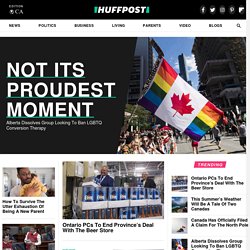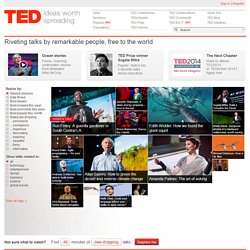 Melinda Gates and Bill Gates Why giving away our wealth has been the most satisfying thing we've done In 1993, Bill and Melinda Gates—then engaged—took a walk on a beach in Zanzibar, and made a bold decision on how they would make sure that their wealth from Microsoft went back into society. In a conversation with Chris Anderson, the couple talks about their work at the Bill & Melinda Gates Foundation, as well as about their marriage, their children, their failures and the satisfaction of giving most of their wealth away.