Audio-Video
NVDA. Zapaticons. Icons By Lyle Zapato This is a collection of icons that were originally created for the Amiga, and have since been converted for Windows, Mac, BeOS, and other systems.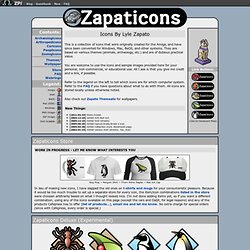 They are based on various themes (animals, archeology, etc.) and are of dubious practical value. You are welcome to use the icons and sample images provided here for your personal, non-commercial, or educational use. All I ask is that you give me credit and a link, if possible. Mr.Show Unofficial Fan Page. Internet Archive: Wayback Machine. Netflix. Welcome to Flickr - Photo Sharing. Instant Video: Download the Unbox Player. Free WAV sound files, wav sounds, music, MP3 files, music search engine, sound effects, MIDI.
NPR : National Public Radio : News & Analysis, World, US, Music & Arts. Pandora Radio - Listen to Free Internet Radio, Find New Music. Www.BOXEE.com. Firefox web browser & Thunderbird email client. Gabbyo. DropShots Sara: The bunny sure is generous at your house!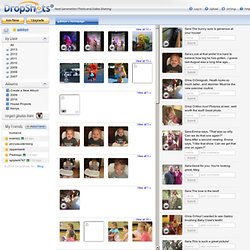 Sara: Look at that smile! It is hard to believe how big he has gotten...I guess last August was a long time ago... G'ma O: Omigosh, Heath looks so much taller...and skinnier. Breaking News and Opinion on The Huffington Post. TED: Ideas worth spreading.
---