Guide to Apps
With the start of this new year Apple launched two major products namely iBook app and iBooks Author. These two releases have caught the attention of media and Educational Technology and Mobile Learning was no exception.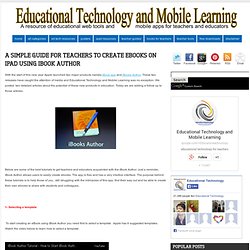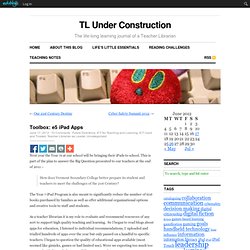 June 17, 2012 · 10 Comments · Future Directions, ICT for Teaching and Learning, ICT Used and Trusted, Teacher Librarian as Leader, Uncategorized
Toolbox: e5 iPad Apps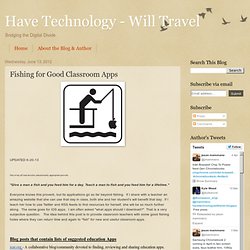 Fishing for Good Classroom Apps
UPDATED 6-20-13One of my all time favorite, educationally appropriate proverb..."Give a man a fish and you feed him for a day.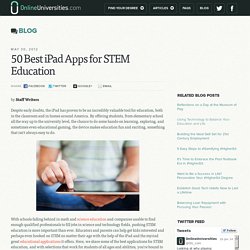 Despite early doubts, the iPad has proven to be an incredibly valuable tool for education, both in the classroom and in homes around America. By offering students, from elementary school all the way up to the university level, the chance to do some hands-on learning, exploring, and sometimes even educational gaming, the device makes education fun and exciting, something that isn't always easy to do. With schools falling behind in math and science education and companies unable to find enough qualified professionals to fill jobs in science and technology fields, pushing STEM education is more important than ever.
iPad/iPod Resources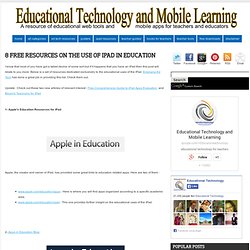 I know that most of you have got a tablet device of some sort but if it happens that you have an iPad then this post will relate to you more. Below is a set of resources dedicated exclusively to the educational uses of the iPad. Emerging Ed Tech has done a great job in providing this list.
TCEA-Recommended iPad Apps - Google Docs
In case you haven't heard the news, we're putting out a special mini-issue early next week.
In hindsight 60 apps in 60 minutes was a bit ambitious. I kind of felt as if we were auctioning off apps. (Perhaps a Nifty Fifty pack would have been a better fit.)
60 Apps in 60 Minutes: Mobile 2012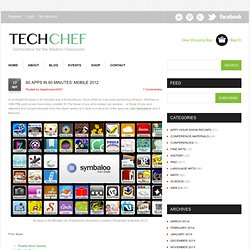 Welcome to Google Docs
High School iPad Apps
Create and publish your own wikis and blogs. Use these web services to communicate and collaborate with your friends and coworkers. It's easy to edit this page and create new wikis. To edit this page, click the Log In (lock) button, log in as a wiki administrator and click the Edit (pencil) button.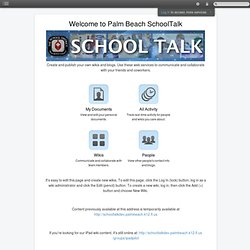 50 Apps You've (Probably) Never Heard Of by Cory Robertson on Prezi
Great iPad apps for K-8