News
Tech news. ChinaSMACK - internet stories, pictures, & videos in China. China Digital Times - Current China news, Chinese politics, economy, culture, and society. NL Architects Blog.
A freak accident happened a few days ago.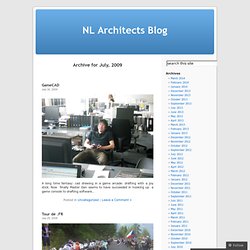 While driving her so-called Scootmobiel an elderly lady bumped into the doors of the elevator. The doors opened after the impact and she fell into the shaft. She died. It was the fourth accident of this nature in but the first with such dramatic effect. Apparently elevator doors are not designed to take such forces. Bustler. Newsmap. Wired.
---