Hey, Neato!
If you're a horror fan, you're probably well aware there's a reboot of Evil Dead coming on April 5, 2013.
Will Sam Raimi direct a fourth Evil Dead movie?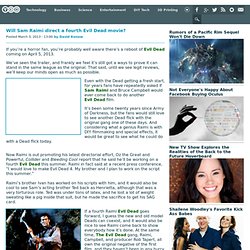 Friends by *euclase on deviantART
Ever wanted to create your own movie barcode? Like this? Lost In Translation - barcoded
Movie Barcode Generator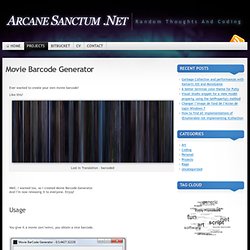 Mapping History
Star Wars Family Tree
Cardboard Iron Man suits
A remarkable spelling trick by American magician Howard Adams: From a deck of cards choose five cards and their mates. A card's mate is the card of the same value and color; for example, the mate of the five of clubs is the five of spades.
Finding Mates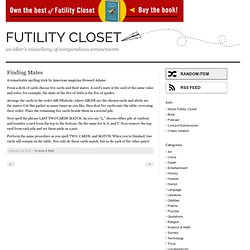 Next Time Your Mom Says Don't Go Out in The Rain, Spray Yourself With This : Krulwich Wonders...
OK, this is an ad.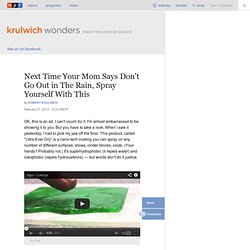 Futility Closet
"THE HISTORY OF THE LANDLORD'S & MONOPOLY BOARD GAMES."
The following form adjusts any given amount of money for inflation, according to the Consumer Price Index, from 1800 to 2012. Enjoy! Source: The pre-1975 data are the Consumer Price Index statistics from Historical Statistics of the United States (USGPO, 1975). All data since then are from the annual Statistical Abstracts of the United States. Other Fun Sites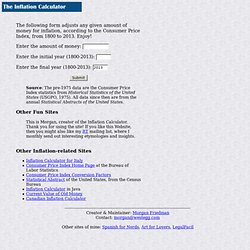 The Inflation Calculator
Winners - Winners Gallery - Traveler Photo Contest 2012
Bee keeping
M16A1 Rifle Comic, 1968
Hi guys, we're so happy you stopped by! Thanks to your help we will be able to make Ringbow a reality and revolutionize the way we use our touch devices. IGN - "definitely worth it"
Ringbow - Next Generation Gaming Accessory by Ringbow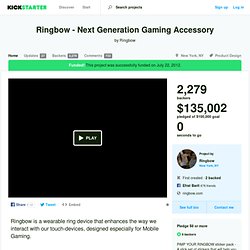 You can't just morph a federal scientist into a giant invertebrate that catches fire. That's not an acceptable protocol. And the feds aren't going to fund you anymore.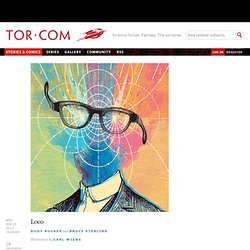 Loco by Rudy Rucker,Bruce Sterling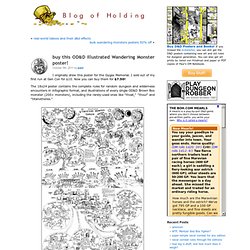 buy this OD&D Illustrated Wandering Monster poster! « Blog of Holding
October 5th, 2011 by paul I originally drew this poster for the Gygax Memorial. I sold out of my first run at Gen Con for $10.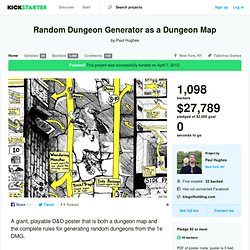 This intricately illustrated 36" by 24" playable dungeon map poster encapsulates the Dungeon Master's Guide's complete rules for generating random dungeons: Appendix A's four pages of charts are rendered into a flowchart WHICH IS ITSELF A DUNGEON. It's like the Platonic dungeon: from it, all other dungeons may be generated.
Random Dungeon Generator as a Dungeon Map by Paul Hughes
John Napier (1550 - 1617) was a Scottish mathematician, who made many contributions to arithmetic, including the invention of logarithms.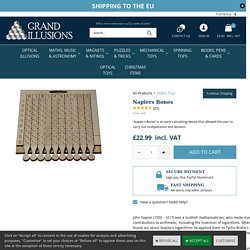 Napiers Bones
Convert
Speculative Nonfiction
The second of three posts about climbing Mount Roraima: Hike up Roraima, Top of Roraima, Hike down Roraima
Mount Roraima in Venezuela, Guyana and Brazil
COMPLETE MARIO PROPAGANDA SET
Shared Worlds Critter Corral
Acrylic fractal art made by bombarding slabs of plastic in a particle accelerator
The machines that made the Jet Age
This is a companion piece to Iron Giant: One of America's great machines comes back to life, a feature by Tim published in The Atlantic Germany, June 1945.
Could The Death Star Destroy A Planet?
The first Death Star from Star Wars (via Wookieepedia)
Dinoprints.com
Morbid Anatomy
What's the Best? Stop Searching | Pikimal
Something Awful: The Internet Makes You Stupid
Peter's Evil Overlord List
The Dungeon: Cellblock B
The Dungeon: Cellblock A
Outpost Nine :: Editorials :: I am a Japanese School Teacher
WTF, D&D!?
Dungeons & Dragons: Dungeon Module S1 "Tomb of Horrors"
Board Game Design First Steps
Board Game Design
Could I destroy the entire Roman Empire during the reign of Augustus if I traveled back in time with a modern U.S. Marine infantry battalion or MEU? : AskReddit
Orrery Maker - Brian Greig makes orreries for sale
Custom USB Flash Drive - Bulk, Promotional, Wholesale, Branded USB Flash Drives
Home Page
Oxhorn Short Shorts
25 Abandoned Yugoslavia Monuments that look like they're from the Future!
Download Goodies
Download Goodies - Part 2