Inspiration
audrée lapierre » Nutrition Facts Packaging
Anomaly | New York City | London
Eco House - Casa de Eventos
Club Watt, World's First Sustainable Dance Club - Live opening
A milestone towards a more sustainable future was accomplished yesterday evening in Rotterdam when Club Watt opened its doors to the public. From idea...It took three years to turn an innovative concept to reality. In 2005, Enviu -Innovators in Sustainability and architect studio Döll Lab partnered to answer the question; how would a sustainable dance club look like? Back then, this was merely an exercice to explore the potential to green the clubbing scene, in which I was invited to be part of. By October 2006, the concept was mature enough to be publicly presented at Rotterdam club Off_Corso under the title The Critical Mass (video).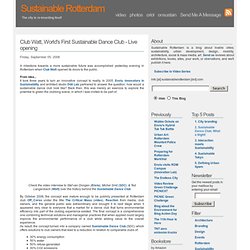 Jung von Matt | Ideas
OHHhhh - Das nextwall Blog
Salt & Pepper Cell Rechargable power for your dining table. City Cab Poster Taxicab from different city. MinuTuner and TimeTuner Old fashion alarm clocks with mp3 player. 3,5 inch Poster How many floppies are enough? SolarClone Modern cheval glass mirror. Sans&Serif Poster Two poster about Helvetica and Times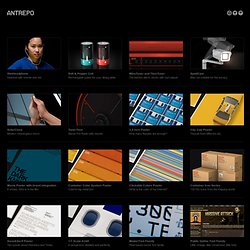 Antrepo4.com / A2591
Be Stupid
Our last project is about simplicity and we try to find alternate simple versions for some package samples of the international brands. We think almost every product needs some review for minimal feeling. What is your choice in these 3 different variations?