Vegan Recipes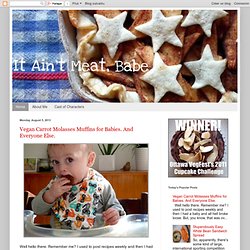 It Aint Meat, Babe
I probably haven't mentioned yet that the Man of Science and I have a new, excellent roommate. (Our new house has a basement "suite" with its own nice bedroom, bathroom, and kitchenette.) Like everyone who realizes how much money they're paying for their new house, we thought it would be prudent to rent out space in our home to someone we know and trust.
One mummy, two mummies, three mummies, four… Ate mummies and now there's no more. This was suppose to be the summer of carrot hot dogs but those warm, supposedly carefree days zoomed on by without even a second thought. Still intrigued by the idea of a whole carrot instead of a processed soy hot dog, Halloween offered another chance. But instead of a hot dog in a bun, it's mummy carrot dogs. Cooking and then marinating the carrots turns them hotdog-like.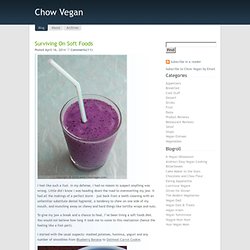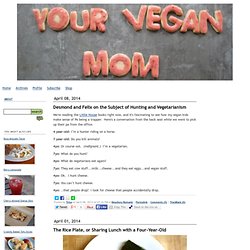 You guys, the broccoli we talked about? It's not ready yet. It cooks a long time
i Rate This I don't normally buy a lot of fake meats but when I do, I fry them in oil and cover them in hot sauce.
Veggie Diva's Kitchen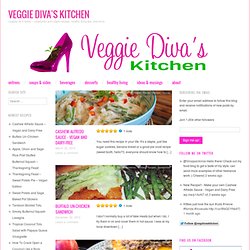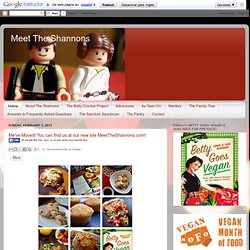 So I'm back on my Mac today and I can't for the life of me figure out how to get the photo editor to flipping work... so not only is this not my favorite picture of this simple yet snazzy Thanksgiving recipe, but it's not frakking edited at all. Kill me. I have a much better photo--really beautiful, and you guys know how hard I can be on my myself--but it won't load. This whole photo situation is probably the most stressful part of this post.
Meet The Shannons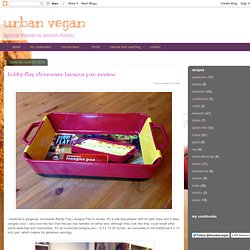 nothing to disclose: purchased product Just as I think it's important to scrutinize the ingredient list in the food you consume, I also think it's important to discern the ingredients you rub into or onto your body. Most of the cosmetic and personal care products that you find in mainstream drugstores and supermarkets are manufactured by huge conglomerates like Gilette, etc.
Barley and mushrooms combine with warm spices and maple syrup to make a wonderfully delicious vegan version of a French Canadian classic. Barley gives structure to the filling and complements the mushrooms' taste and texture. You can make the filling the day before to let the flavours really blend together, and to save you some time on baking day. INGREDIENTSMakes a 10" pie - pie crust - 2 tbsp oil - 2 onions, diced - 2 celery stalks, finely chopped - 4 cloves garlic, minced - 2 tsp ground fennel - 1 tsp thyme - 1/2 tsp rubbed sage - 1/2 tsp cinnamon - 1/4 tsp cloves - 1/4 tsp coriander - pinch nutmeg - 8 cups chopped assorted mushrooms (I used oyster, cremini, and portabello) - 1 tbsp light soy sauce - 2 tbsp maple syrup - 1/3 cup vegetable stock - 1/2 cup red wine (or more vegetable stock) - 2 cups cooked pot barley (cooked in vegetable broth is best) - 1.5 cups diced potato, cooked for 3-5 mins, until slightly tender - salt and papper to taste - plain soy milk for brushing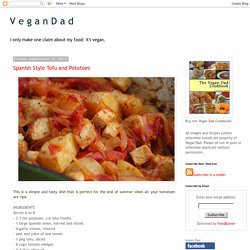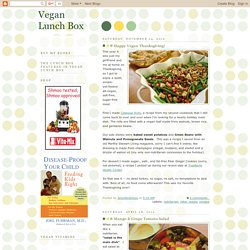 John Robbins was one of the first inspirational figures in my young adult life. His book Diet for a New America helped shape me into a young vegetarian and environmental activist, and as I've continued on through my life, his light has continued to shine and point me towards a life of greater compassion and kindness. Most recently, his books Healthy at 100
Would Rather Gather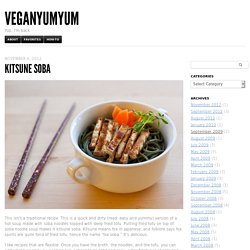 This isn't a traditional recipe. This is a quick and dirty (read: easy and yummy) version of a hot soup made with soba noodles topped with deep fried tofu. Putting fried tofu on top of soba noodle soup makes it kitsune soba. Kitsune means fox in Japanese, and folklore says fox spirits are quite fond of fried tofu, hence the name "fox soba." It's delicious.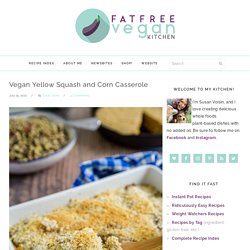 For a long time I've been stuck on apples in my lunchtime salad, but yesterday my eyes fell on the bowl of clementines on the counter, and I just couldn't resist adding them to not only the salad but the dressing as well. I've been wanting to try one of Dr. Fuhrman's many orange and cashew dressings, but, honestly, they all contain too much fat for my tastes and needs. I'm one of those people who like a lot of dressing on salad, so I prefer to have something so low in calories and fat that I can just pour it on without worrying too much about how much I'm using.