Vegan Recipes
It Aint Meat, Babe. Chow Vegan. Your Vegan Mom. You guys, the broccoli we talked about?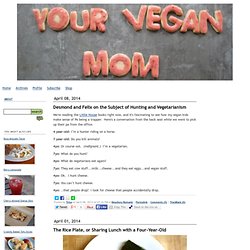 It's not ready yet. It cooks a long time. Veggie Diva's Kitchen. Meet The Shannons. Urban vegan. V e g a n D a d. Vegan Lunch Box. Manifest Vegan: Vegan and Gluten Free Recipes. Would Rather Gather. VeganYumYum. | Post Punk Kitchen | Vegan Baking & Vegan Cooking.
FatFree Vegan Kitchen | Sinlessly Delicious Recipes.
---