Teacher tools
Visual Lightbox JS: Free Visual Generator for Lightbox 2 Script for jQuery or Prototype. jQuery Lightbox.
Teaching and Learning
LAURAFRIED: How to create and embed Xtranormal movies with YouTube in #Articulate http://www.youtube.com/embed/video?autoplay=1
PowerPoint 2007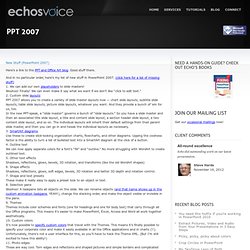 New Stuff (PowerPoint 2007) Here's a link to the PPT and Office Art blog. Good stuff there. And in no particular order, here's my list of new stuff in PowerPoint 2007. (click here for a list of missing stuff) 1.
When following the links/categories contained in this search facility, the media available to you has been asserted by third parties to be either in the public domain, licensed under Creative Commons or GNL licence. When copying or making further use of any copyright protected media, you are responsible for ensuring that you do so according to the licence terms attached to the particular work/image. Please ensure that you understand and adhere to all terms and conditions of the licence for any media that you use.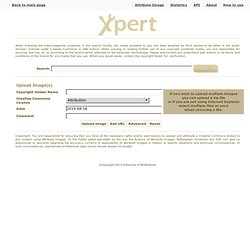 Xpert Attribution tool
Centre for Learning & Performance Technologies The Toolbox Public social networks and collaboration platforms Toolbox COMMUNICATION TOOLS OTHER COLLABORATION & SHARING TOOLS PERSONAL PRODUCTIVITY TOOLS BROWSERS, PLAYERS & READERS DIRECTORY OF LEARNING TOOLS 2011 Other Collaboration & Sharing Tools These are further tools for sharing and collaborating with others. Social bookmarking | Curation tools | Collab research | Collab annotation | Shareable notes/notebooks | Shareable/group organizers | Collab corkboards | Collab whiteboards | Collab mindmapping | Calendar sharing | Shareable maps | Sharing files across computers | Other collab tools
llaboration and Productivity Tools: A-Z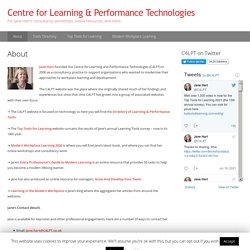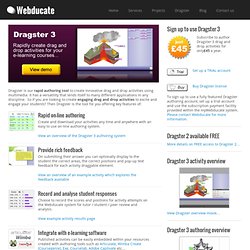 Dragster is our rapid authoring tool to create innovative drag and drop activities using multimedia. It has a versatility that lends itself to many different applications in any discipline.
Drag and drop activities | Webducate