Internet/Sites/Stuffs/All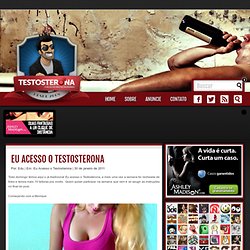 Todo domingo temos aqui o já tradicional Eu acesso o Testosterona, e mais uma vez a semana foi recheada de fotos e temos mais 10 leitoras pra vocês. Quem quiser participar na semana que vem é só seugir as instruções no final do post. Começando com a Monique
Eu acesso o Testosterona
Blog Entry - Dwolla
O Fring é um aplicativo bem completo: agrega os principais programas de mensagens instantâneas, como o Gtalk, por exemplo, realiza ligações entre usuários, envia mensagens de texto e também faz chamadas de vídeo.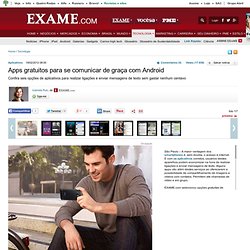 Apps gratuitos para se comunicar de graça com Android - Android
Massa Misture as gemas , o fermento e o açúcar. Adicione metade da água e misture em velocidade lenta por 2 minutos. Adicione a farinha de trigo ,manteiga, sal e o restante da água.
Lua de Mel - Receita indicada por Laryssa - Cyber Cook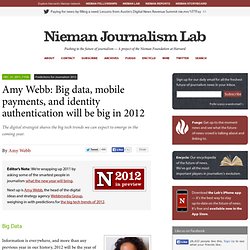 Big Data
Amy Webb: Big data, mobile payments, and identity authentication will be big in 2012
Vídeos
TDC São Paulo 2011: Vídeo da palestra SEO para Web Developers e Web Designers - Globalcode | Cursos Java
14 Steps To Successful SEO For Startups
This is a guest post by Ryan Spoon (@ ryanspoon ), a principal at Polaris Ventures .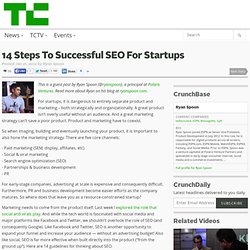 IMG Tag and Image SEO
Almost all SEO professionals admit that the IMG element is important for search engines, at least to a certain degree. If your website is selling image stocks, then it's crucial. But since almost all web sites depend more or less on images, optimizing them for search engines (and humans) seems logic.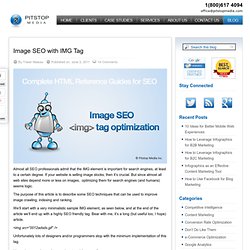 100 links para clicar antes de morrer
Uma seleção com os 100 melhores links publicados na coluna Web Stuff, do suplemento Opção Cultural , do Jornal Opção. A lista faz uma espécie de inventário do que teve de melhor na internet nos últimos três anos. Os links que compõem a lista contemplam os mais díspares perfis e abrange os mais diferentes segmentos e tendências: música, livros, cinema, fotografia, ciência, tecnologia, jornalismo, mídias sociais, artes e humanidades. Entre os 100 links para se clicar antes de morrer, destacam-se: Toda a obra de Wolfgang Amadeus Mozart para download; O maior acervo de arte da internet; 750 mil livros para download; 1001 álbuns para ouvir antes de morrer; O maior acervo de vídeos de jazz da internet; A obra completa de Machado de Assis para download; 10 mil jornais de todo o planeta em um só lugar; 20 mil fotos de Henri Cartier-Bresson; As 20 obras de arte mais caras da história; As 100 maiores canções de jazz de todos os tempos (com vídeo e áudio incorporados).
Mobile Social Networking Grows
Mobile Games Also Grow about 10% Playing games comprised 26.2% of the mobile audience in April, also up roughly 10% from 23.7% in January. In addition, 68.8% of US mobile subscribers used text messaging on their mobile device, similar to 68.1% who did so in January. Browsers were used by 39.1% of subscribers (up 6% from 37%), while downloaded applications were used by 37.8% (up 7% from 35.4%).
Simple Accountability. Positive Change.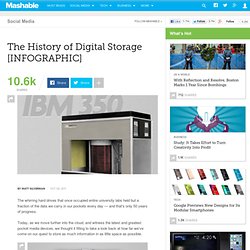 The whirring hard drives that once occupied entire university labs held but a fraction of the data we carry in our pockets every day — and that's only 50 years of progress.
The History of Digital Storage [INFOGRAPHIC]
JobConvo - online video job interview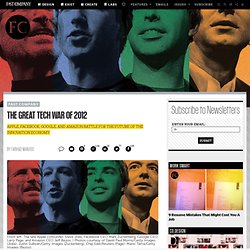 From left: The late Apple cofounder Steve Jobs, Facebook CEO Mark Zuckerberg, Google CEO Larry Page, and Amazon CEO Jeff Bezos. | Photos courtesy of David Paul Morris/Getty Images (Jobs); Justin Sullivan/Getty Images (Zuckerberg); Chip East/Reuters (Page); Mario Tama/Getty Images (Bezos). Gilbert Wong, the mayor of Cupertino, California, calls his city council to order. "As you know, Cupertino is very famous for Apple Computer, and we're very honored to have Mr.
Analysts: Put up or shut up time! This blog is centered around creating incredible digital experiences powered by qualitative and quantitative data insights.
Very good points, Himanshu.
All About Anchor Text - Whiteboard Friday
Learn how to earn $125 or more per hour as a freelancer - Click Here
Daily Infographic | A New Infographic Every Day | Data Visualization and Design | page 4
Hi friends!
Siri, Read My Mind: Did Hackers Just Build a Brain-Powered iPhone?
13 Tech Tools for a Paper-Free Life
Think You're Anonymous? Google Analytics May Prove Different
Help, We're Being Disrupted!
About OhSoWe - OhSoWe helps neighbors build bonds, save money and increase quality of life