Interesting
Basic Triac and SCR Projects and Circuits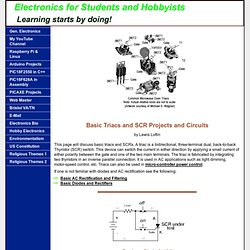 Basic Triacs and SCR Projects and Circuits
But does weeding out genetic maladies imply the term "designer?"
These Unresolved Ethical Questions Are About to Get Real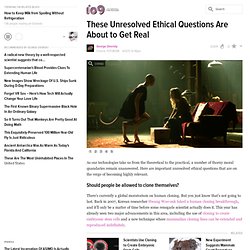 Would it be boring if we could live forever?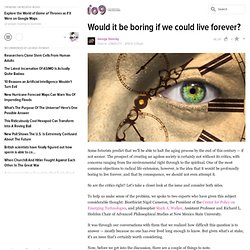 This doesn't make sense. "Would it be boring if we could live forever?"
MINI TOOLS | INNOVATIONS de l'ÉTS et D'AILLEURS
Materials: Pencils and paper, whiteboard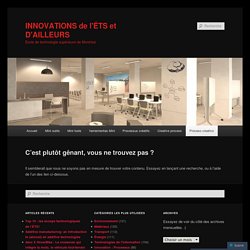 Méthode - Dossier spécial : Méthode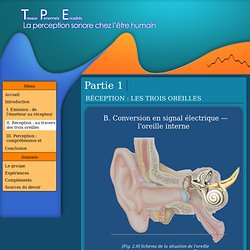 TPE sur le son : conversion de l'onde en signal électrique
1) Structure générale
Untitled:Untitled - Cacoo
How to Make a Touch Screen
An illustration of a galaxy with a supermassive black hole shooting out jets of radio waves. Image: NASA/JPL-Caltech
Black Hole Firewalls Confound Theoretical Physicists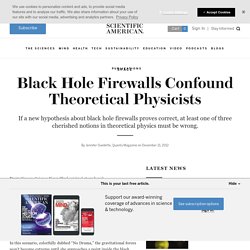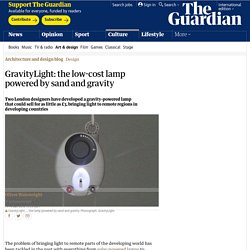 GravityLight … the lamp powered by sand and gravity. Photograph: GravityLight The problem of bringing light to remote parts of the developing world has been tackled in the past with everything from solar-powered lamps to wind-up devices and rechargeable batteries – all of which require relatively expensive kit or physical effort by the user.
GravityLight: the low-cost lamp powered by sand and gravity | Art and design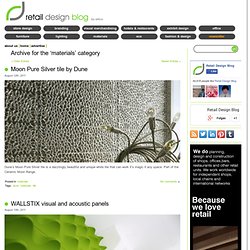 The shells are simply beautiful. Processed, the mollusk's lustrous, iridescent shell shimmers like a gemstone.
materials
News, Augmented » À propos
Mac On PC - Le Mac Sur Votre PC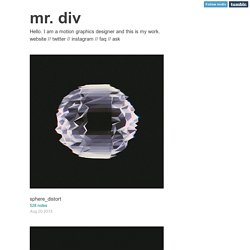 100,000 Followers
85+ Incredible Photoshop Image Manipulations That Will Leave You Awestruck
Photoshop , the image editing tool ever since it made its existence has actually grabbed the attention of many.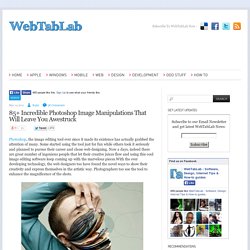 SCIENCE HOBBYIST: My better stuff
Le héros fondateur - Séminaire de l'École doctorale d'histoire coordonné par Pierre Boudrot
Le héros fondateur
Each designer or agency office should be filled with creative and innovative gadgets that surprise our clients and stimulate the imagination.
red dot online: product design
S'enregistrer
Box and Dice
Hacked Gadgets – DIY Tech Blog
The prize this week is a breadboard power supply. This contest will run for one week (Feb 11 – 15, 2013).
Electrolux Design Lab 2012 | Electrolux Design Lab
Design News - News - Robot Will Harvest Your Crops
The RED Scarlet!
Broadcast Yourself
Sketch Wiki: Perspective Archives
Register | ACMI Generator
Masters of Chicken Scratch, Industrial Strength Art and Design
Microsoft Arc Touch Mouse on the Behance Network
StrangeLoopTV
The Daily Dish
Philips Bio-light : des bactéries bioluminescentes pour éclairer la maison
MicroCulture
Catalogue de l'Observeur du design 12
Electronics - Electronic Components Distributor
Page d'accueil
How to Build a Robot Tutorial - Society of Robots
Painting Fundamentals
DIY Laser projector