Oideachais
Updated: Sat, Aug 03 2013. 01 29 AM IST Massive online open courses (MOOCs) are revolutionizing the education space, racking up students all over the world in the millions. EdX, a joint venture of the Massachusetts Institute of Technology ( MIT ) and Harvard University and one of the pioneers of the movement, was set up in May last year with an initial investment of $60 million and has more than a million students for its free courses. Indians constitute the second largest group of students after the US.
Learn anytime, anywhere and largely for free: Anant Agarwal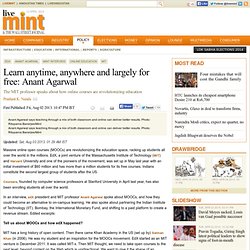 Chemistry: Organic Chemistry
Podcast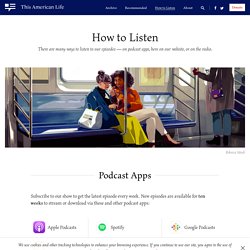 Most weeks This American Life is the most popular podcast in the country, with more than a half million people downloading each episode. When you subscribe to the free weekly podcast, episodes automatically download to your computer.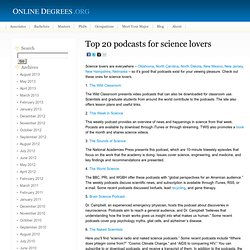 1. The Wild Classroom The Wild Classroom presents video podcasts that can also be downloaded for classroom use.
Top 20 podcasts for science lovers