News
TvNewsLIES.org - No Distractions, No Deceptions, No Diversions, No Delusions!
Dear Information Clearing House Readers: To protect our independence, we'll never run ads. We take no government funds. We survive on donations averaging about $16. Now is the time we ask. If everyone reading this gave $1, our fundraiser would be done within an hour.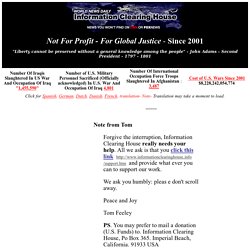 MIT Professor Exposes Climate Change Hysteria Mikael Thalen | "The opportunities for taxation, for policies, for control, for crony capitalism are just immense." Obama speech: Miller Lite commercial: less filling, tastes great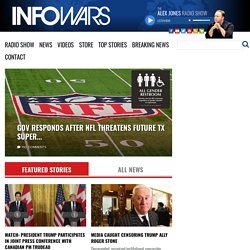 JONES REPORT :: Alex Jones Presents the Truth in Black and White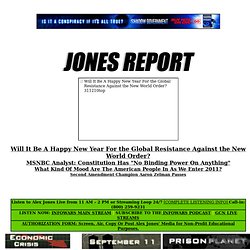 Arrest Assange? Arrest the Banksters Instead Orwellian DoubleThink: Collapse is Recovery Failures In Money Control Becoming More Obvious Crisis Awaits World's Banks as Trillions Come Due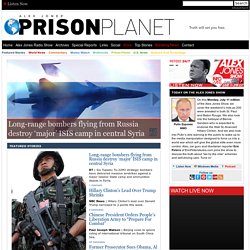 Think Tank: "Extraordinary Crisis" Needed to Preserve "New World Order" Paul Joseph Watson | Author of 'shock and awe' doctrine says elite threatened by non-state actors like Edward Snowden. America's Spies Want Edward Snowden Dead BuzzFeed | "I would love to put a bullet in his head," one Pentagon official told BuzzFeed.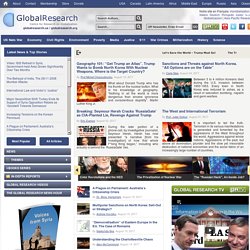 The civil war in Rwanda and the ethnic massacres were an integral part of US foreign policy, carefully staged in accordance with precise strategic and economic objectives. The ultimate objective was to displace France from Central Africa. Revisions to the Canadian Criminal Code proposed by the Harper government contain wording designed to enable the prosecution of human rights activists in a manner desired by Mr.
Wikileaks Iraq War Diaries