Design Inspirations
25 Mind Blowing Text Effects Photoshop Tutorials
Recent posts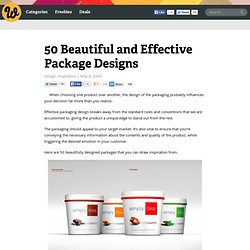 When choosing one product over another, the design of the packaging probably influences your decision far more than you realize. Effective packaging design breaks away from the standard rules and conventions that we are accustomed to, giving the product a unique edge to stand out from the rest. The packaging should appeal to your target market. It's also vital to ensure that you're conveying the necessary information about the contents and quality of the product, while triggering the desired emotion in your customer. Here are 50 beautifully designed packages that you can draw inspiration from.
50 Beautiful and Effective Package Designs
Ubersuper ~ Stuff I Like
SlashTHREE - International Art Collective
NOTCOT.ORG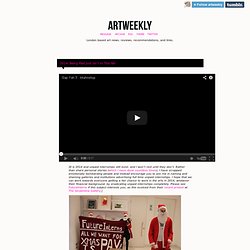 ART WEEKLY.
Future Interns Protesting at London's Serpentine Gallery On Saturday 14th of December, visitors and workers at London's Serpentine Gallery were met by protesting students and graduates dressed as Santa. They were peacefully holding signs inscribed with "ALL WE WANTS FOR XMAS IS PAY". The protest was organised to draw attention to several 3 month full-time unpaid "volunteer" positions advertised at The Serpentine, the same publicly funded non-profit organisation where Julia Peyton-Jones took a 60% pay rise last year. As a publicly funded, non-profit arts organisation, it is not a legal necessity for The Serpentine to pay what are described as 'volunteers'.
- ///byroglyphics-news
Connecting Designers with Startups | DesignersCouch
iGNANT