Design Inspirations
25 Mind Blowing Text Effects Photoshop Tutorials
Recent posts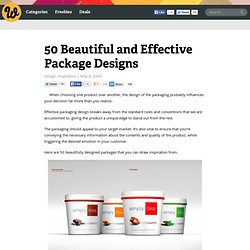 When choosing one product over another, the design of the packaging probably influences your decision far more than you realize. Effective packaging design breaks away from the standard rules and conventions that we are accustomed to, giving the product a unique edge to stand out from the rest. The packaging should appeal to your target market. It's also vital to ensure that you're conveying the necessary information about the contents and quality of the product, while triggering the desired emotion in your customer. Here are 50 beautifully designed packages that you can draw inspiration from. Which ones are your favorites?
50 Beautiful and Effective Package Designs
Ubersuper ~ Stuff I Like
SlashTHREE - International Art Collective
Monster Unleashed March 22nd, 2014 4:42 PM After many weeks of hard work from our artist core, it is our pleasure to introduce Slashthree's 21st major online exhibition entitled "Monster". Consisting of 36 incredibly diverse and dark submissions, Monster stands up as a natural yet distinctive followup to our previous efforts by focusing on the opportunity to explore more siniste....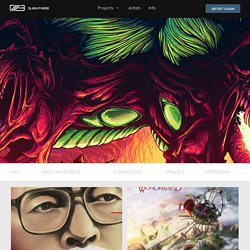 NOTCOT.ORG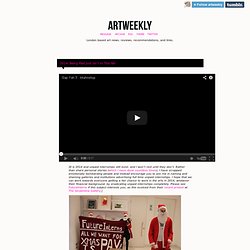 ART WEEKLY.
[It is 2014 and unpaid internships still exist, and I won't rest until they don't. Rather than share personal stories (which I have done countless times), I have scrapped emotionally bombarding people and instead encourage you to join me in naming and shaming galleries and institutions advertising full time unpaid internships. I hope that we can work towards everyone getting a fair chance to work in the arts in 2014, whatever their financial background, by eradicating unpaid internships completely. Please see FutureInterns if this subject interests you, as this evolved from their recent protest at The Serpentine Gallery.] Future Interns Protesting at London's Serpentine Gallery
I am pleased to announce the release of another super sized print via Red Propeller Gallery, 'Madré' is released as a limited edition, the initial copies of which are hand finished. Printed on 310gsm Cotton Rag Paper, 81cm x 61cm. Click the image, or link, for the Red Propeller Print Store >>>>>>>>>>>>> There is a new piece available from Red Propeller, 'Eurydice' is released as a very limited, hand finished initial edition and an equally deluxe large format print thereafter.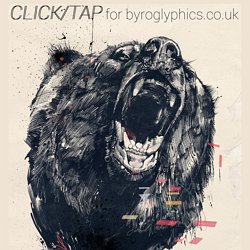 - ///byroglyphics-news
Connecting Designers with Startups | DesignersCouch
iGNANT