Photo Editing
Photoshop actions can be a huge time saver when trying to add a specific effect to a photo. Since WDL is all about helping you save time and be more productive, we've rounded up some Photoshop actions that should come in very useful. This particular collection is for adding a vintage or retro look to your images. There are 49 actions here, so you should be able to find several to help you achieve that perfect vintage or retro look.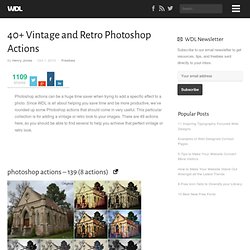 by Guest Contributor Anna Gay Photographers are often striving for a "vintage" look in their photos, and even though there are endless ways of achieving a vintage look, there are a couple of characteristics to keep in mind. First of all, the color tones in a vintage photo often lean towards either a blue or a red hue, or a cross-processed look. Vintage photos also have an element of noise or grain that can be achieved through textures, and also a certain amount of vignetting around the edges of the photo.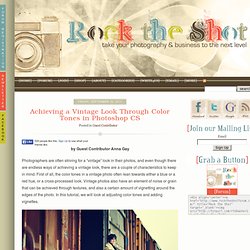 Tutorials - Photoshopcontest.com
Someone sent me these in a chain email, it was horribly formatted. I also do not know who made the comments, or how accurate they are. I take zero credit in the pictures, I just wanted to compile them nicely for all to see.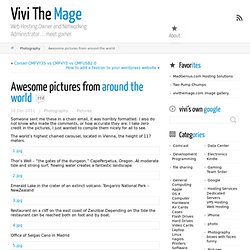 they are indeed. Thank you :) by marcela_t May 12