Curation and bookmarking tools
I've drawn many sketchnotes, which are real-time visual summaries of presentations or other sources of information. I often need to find a particular sketchnote or set of sketchnotes. For example, if someone's curious about a book, I like being able to send them my sketchnote of it.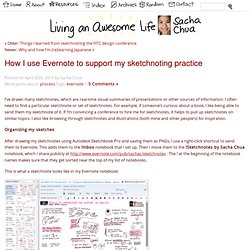 How I use Evernote to support my sketchnoting practice
Mural.ly
Share what you know
We have heard about playlists. Frequently used in the context of music , playlists are a series of digital files arranged orderly so you can play them one after the other. Of course, you can play them randomly too. Either way, playlists are an organizational tool that help you personalize your listening or viewing experience. It is because you choose what to keep and what to shed on a playlist.
How To Learn A New Skill Systematically With Collaborative Learning Playlists