Astronomia
Iaco.es. ISS (ZARYA) SATELLITE TO PROVIDE WEALTH OF DATA - Kazakhstan's first-ever Earth observation satellite is to be fired into orbit next week from the European spaceport in Kourou in French Guiana, launch company Arianespace said.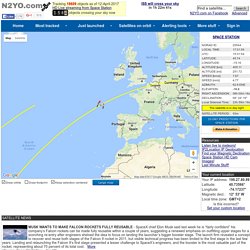 The 830-kilogram orbiter will provide Kazakhstan with data for mapmaking and security, monitor changes in nature and agriculture, and provide support for rescue operations in case of natural disaster, it said in a statement. The satellite, dubbed KazEOSat-1, will take off on a lightweight Vega launcher overnight on Monday, Kourou time. More (Source: Independent Online - Apr 27) M3M SATELLITE LAUNCH TO BE RESCHEDULED - COM DEV International Ltd., a leading manufacturer of space hardware subsystems, and majority owner in exactEarth(TM) Ltd, its maritime surveillance subsidiary, today announced that the Government of Canada has decided to not proceed with the planned Russian Soyuz launch of M3M, which was scheduled for June this year. Heavens-Above Home Page.
LIADAweb. Disculpe!
Informamos a Usted que el Sitio actual de Internet de la LIADA es: Lo esperamos allí para que nos conozca...y nosotros a Usted! Semper observandum...! Estamos en. El cielo del mes.
SkyServer DR7. ASOCIACIÓN DE VARIABILISTAS DE ESPAÑA. Bienvenidos a la Página web de la Asociación de Variabilistas de España La Asociación de Variabilistas de España(A.V.E.), fundada en 1997, es una asociación sin ánimo de lucro dedicada al estudio y divulgación de las estrellas variables.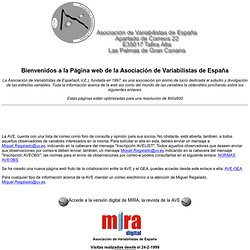 Toda la información acerca de la web así como del mundo de las variables la obtendréis pinchando sobre los siguientes enlaces. Agrupaciones Astronomicas. Exoplanet Orbit Database | Exoplanet Data Explorer. Catching the Light: Astrophotography by Jerry Lodriguss. Astronomos.org. Astronomia ESP. Astronomía Educativa. Página Principal - SondasEspaciales.com. Destino: Aeolis Mons.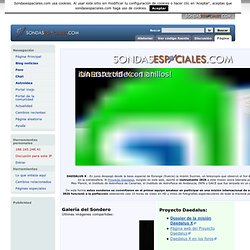 Atravesando la duna Va ya más medio año de avance de Curiosity hacia Aeolis Mons. Es un viaje largo en el que recorrerá más de 8 kilómetros y completará 5 paradas científicas con las que caracterizar diferentes zonas del cráter Gale. Galaxy Zoo: Hubble. Zooniverse - Real Science Online. Diagrama Hertzsprung-Russell.
Diagrama Hertzsprung-Russell. Astronomia - Espacio Profundo.
Advanced Composition Explorer (ACE) Home Page. Advanced Composition Explorer (ACE) Meetings/Workshops Latest 4-day Browse Plot ACE in the News Mission Overview | Science Center | Public Outreach | Science News | Publications | Online DataPersonnel | Picture Gallery | Other Links | ACE Guest Investigators ACE Instruments.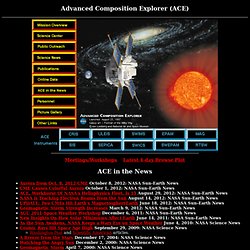 International Space Station. Near Earth Objects. Near-Earth Objects (NEOs) are comets and asteroids that have been nudged by the gravitational attraction of nearby planets into orbits that allow them to enter the Earth's neighborhood.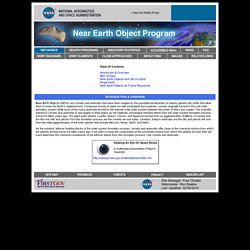 Composed mostly of water ice with embedded dust particles, comets originally formed in the cold outer planetary system while most of the rocky asteroids formed in the warmer inner solar system between the orbits of Mars and Jupiter. The scientific interest in comets and asteroids is due largely to their status as the relatively unchanged remnant debris from the solar system formation process some 4.6 billion years ago. The giant outer planets (Jupiter, Saturn, Uranus, and Neptune) formed from an agglomeration of billions of comets and the left over bits and pieces from this formation process are the comets we see today. Likewise, today's asteroids are the bits and pieces left over from the initial agglomeration of the inner planets that include Mercury, Venus, Earth, and Mars.
---