Photoshop
Digital Photography Tips and Tutorials. 80+ Color Altering Photoshop Actions. 353 shares Inspiring Architecture and City Photography I believe that architecture and general city landscapes are pretty inspiring.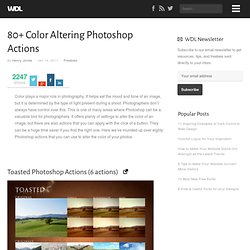 If we stop to pay attention to it, it is amazing the amount of textures, angles, symmetry, depth and other details we can find on the streets surrounding us. This is why today we gathered some inspiring photography to inspire you to look around… Read More. Photoshop Shortcuts. The Most Wanted Design Tutorials in Photoshop | Web Resources, Design Inspiration, and Fun Spill! Photoshop CS4: A Picture Worth a Thousand Words Layers Magazine | Layers Magazine. I love Photoshop techniques that offer all kinds of possibilities for experimentation—and the following tutorial is a perfect example of one of those techniques.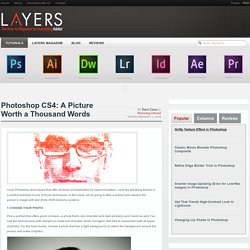 In this issue, we're going to take a portrait and replace the person's image with text (think 2009 Grammy posters). Pick a portrait that offers good contrast—a photo that's very dramatic and dark probably won't work as well. I've had the best success with straight-on head and shoulder shots, but again, feel free to experiment with all types of photos. For the best results, choose a photo that has a light background (or select the background around the person and make it lighter). Create a new document (File>New) in a size that's smaller than your photo: the specifics don't really matter. Learn the Basics of Photoshop: The Complete Guide.
Digital Painting 101: The Complete Guide.
---