Past
The way these blogs work with newest posts at the top is a puzzle to solve. I want to tell you about this great genius who has been called the father of the American poster movement. He was a brilliant art director and illustrator whose works were way ahead of his time – they are excellent examples of great design as well as illustration. The bio and a photo of Penfield will appear later in a later post.
Sex, Society, and Medieval Women
Prehistoric Humans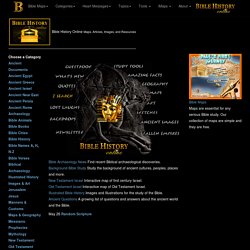 Brief Overview - Caesar Augustus, Caesar Nero, Herod the Great, High Priests, Tax Collectors, Herod Antipas, Herod Agrippa I, Pontius Pilate, Jewish Literature, Pharisees, Scribes, Samaritans, Paul's First Missionary Journey, Paul's Second Missionary Journey, Court of the Gentiles, Map of Jesus' Ministry, New Testament Cities, Chronology of Jesus' Life, New Testament Books, Jewish Calendar, Messianic Prophecy, Herod's Temple, Ancient History Timeline, Israel and Judah, David's Kingdom, Seven Nations of Canaan, Ancient Oil Lamps, Destruction of Israel, Assyria and Bible Prophecy, Archaeology and Assyria, Assyria Social Structure, Destruction of Judah, Babylonian Captivity, Black Obelisk, Court of the Women, Antonia Fortress, Israel's Sacred Year, more to come. The Bible Knowledge Accelerator Programs - Informational Bible studies with a brief overview of various people, places, and events in the ancient world.
World Museum of Man — Home