Home_design 1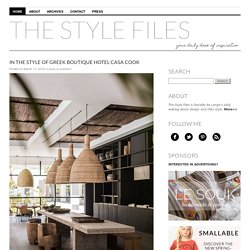 This laid-back wood-clad bungalow on Cape Town's Bakoven beach oozes seaside style. The lucky owners are Cathy, Mike and their three children. A lover of bargain finds, the resourceful Cathy did the interiors herself.
style-files.com
desire to inspire - desiretoinspire.net
It's that time of the week. The ones that made the cut but then didn't because I hummed and hawed and changed my mind. My stalking leftovers.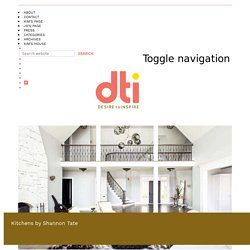 Create your unique style using our layout planning tools | Plan my Room | mydeco
Nadeau - Furniture with a Soul
Making it Lovely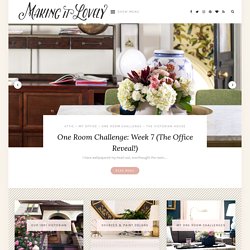 After a minor freakout and a little time to regroup, the bookshelves are moving along. We don't have the budget or inclination to scrap the whole thing and start over, so minor tweaks are going to have to go a long way toward fixing the areas I didn't like. The outer beveled edges of the doors have been cut down and the doors will be inset. The recessed toe kick is gone. The plywood grain still bugs me, but hopefully less so when there are books on the shelves. And if not?
Sheila Bridges
Video of metromix - Photobucket - Video and Image Hosting
Chandeliers by Madeleine Boulesteix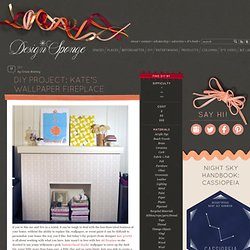 Design*Sponge » Blog Archive » diy project: kate's wallpaper fireplace
if you're like me and live in a rental, it can be tough to deal with the less-than-ideal features of your home. without the ability to replace tile, wallpaper, or event paint it can be difficult to personalize your home the way you'd like. but today's diy project (from designer kate pruitt) is all about working with what you have. kate wasn't in love with her old fireplace so she decided to use jenny wilkinson's pink 'hammerhead sharks' wallpaper to cover up the dark tile. using little more than foam core, a little glue and an xacto blade, kate was able to create a custom look that won't cut into her apartment's deposit when she moves. kate has shared her full project instructions and materials below so click here for the full post (or just click "read more" below). thanks, kate! Kate's Wallpaper Fireplace: What You'll Need:
desire to inspire - desiretoinspire.net
Door Sixteen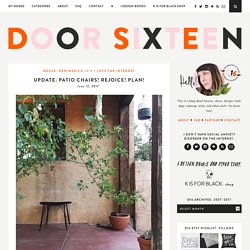 I know, this post is a bit overdue! Chances are you've already heard on Twitter or seen another blog post, but two weekends ago, I hosted a sleepover party at my house with Victoria , Lisa and Jenna . I've never had so many overnight guests before! We had such a wonderful time.
I've dreamt about this bathroom since this post on three bathrooms using concrete and I'm very grateful to Elisabeth for answering all my questions and allowing me to start this new series with her bathroom because I don't know if you've noticed but my blog has been re-designed by the talented Ana Degenaar and a new design calls for new series ;-) The DESIGN FILES series is one that I wanted to do for a while because I've always felt it was one thing to look at nice, inspiring interiors and another, to really know how they did it, what materials they used, what challenges they encountered and with this bathroom, I had a lot of questions...
BODIE and FOU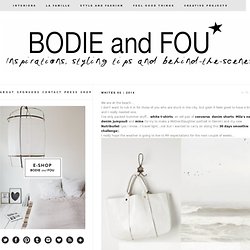 Best Sources for Vintage Furniture Chicago
Nautilus House, Senosiain Arquitectos
BDP to design Business School for Xi'an Jiaotong Liverpool University in Suzhou BDP has won the commission to design the International Business School in the ancient city of Suzhou which lies 80 km to the west of Shanghai. The school makes up the last building of the Xi'an Jiaotong Liverpool University (XJTLU) south campus. BDP was appointed in 2012 to masterplan the large-scale campus to provide world-class teaching, laboratory and research facilities, and has already designed five faculty buildings on the site.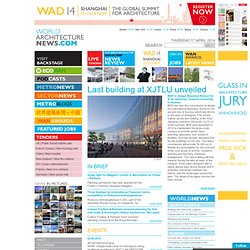 SHIMNA
ikea hacker
(virtually) Invisible tension wire curtain rod.
Translated version of http://boligmagasinet.dk/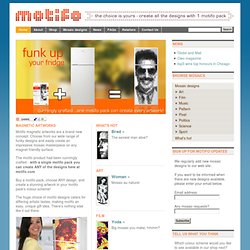 Motifo magnetic artworks are a brand new concept. Choose from our wide range of funky designs and easily create an impressive mosaic masterpiece on any magnet-friendly surface. The motifo product had been cunningly crafted - with a single motifo pack you can create ANY of the designs here at motifo.com
mosaic art, pop culture mosaics, magnetic artworks | motifo
a n h - m i n h . c o m
Hello, October! August and September were busy months on the writing front, with lots of assignments for the SF Chronicle as well as closing Issue No. 13 (!!!) of Anthology. The latter ended up being especially challenging and dragged on a bit longer than Meg and I anticipated. But I won't bother getting into the details because, well, it was super frustrating and I'd rather not rehash.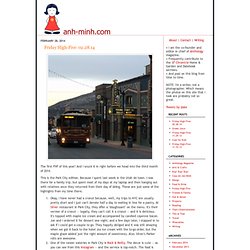 Chandelier Parts Diagram - what parts make up a chandelier?
Domino Magazine: the guide to living with style: dominomag.com
Squint Limited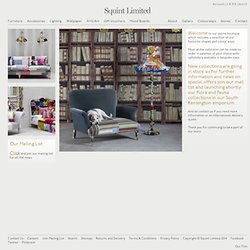 Welcome to our online boutique which includes a selection of our favourite shapes and colour ways. Most of the collection can be made to order in palettes of your choice with upholstery available in bespoke sizes. New collections are going in store so for further information and news on special offers join our mail list and launching shortly our flora and fauna collections in our South Kensington emporium. And do contact us if you need more information or an international delivery quote.
If you've been following along, you know I looked at a cabin on a little piece of waterfront property in Kingston, WA. Today I went back to look at another place. Technically, Kingston claims this house as its own, but as you drive to the house, it's clear it belongs to Eglon, a place I'd never heard of until today. Eglon is an unincorporated part of Kitsap County. I passed farms, cows, and horses (the latter actually on the road) as I made my way to the house, which is perched on high-bank waterfront that seems slightly less likely to collapse into the salt waters of the Puget Sound than the last house I toured.
Decorno
PointClickHome
Cheap decor? | Chicago | Yelp
I've aways been a BIG fan of Word Market, as evidenced in my review. Recently my 21 year old brother moved into a new apt. w/a roomie and I thought it could use a "woman's touch". I got him 2 hanging lamps sorta like this: sitebuilder.yodelaustral…. One white, one blue on sale for about $8 each at Beyond the Wall on Belmont. I had to buy the cord kit at World Market the step switch from Target (eventualy I'll get him dimmers from IKEA).
Curbly | DIY Design Community
img alt="" data-credit="Emma Chapman [<span pearltreesdevid="PTD1261" class="skimlinks-unlinked">http://www.abeautifulmess.com/2014/04/our-homemade-rope-light-sign.html</span>]" height="420" src="<span pearltreesdevid="PTD1264" class="skimlinks-unlinked">http://assets.curbly.com/photos/0000/0017/0792/6a00d8358081ff69e201a3fcebe498970b-800wi_large_jpg.jpg?1397755178</span>" width="550"> I've been seeing neon signs popping up all over the place on Pinterest lately, indoors as wall art especially, but they can be pricey to get custom made. So, when I found this DIY version, that you can make pretty easily on your now, I thought I better… Continue Reading
apartment therapy - a set on Flickr
i suwannee
decorology
BackGarage
decor8
Apartment Therapy
dwell.com
Remodelista: Home design and remodeling resource
Apartment Therapy Re-Nest- cheap great decorating ideas
Lee Jofa - The Destination For Fine Furnishings Since 1823
All the luck in the world -decorating and art inspiration! Inspiratie
poppytalk
the style files
The Peak of Chic
SFGIRLBYBAY.COM
Design*Sponge
MoCo Loco - Modern contemporary design & architecture
frenchgeneral.com
ReadyMade: Instructions for Everyday Life
Habitually Chic
theselby - photos in your space
Apartment Therapy Chicago | Good Questions: Dealing with All Brick Walls?