News
Business & Financial News, Breaking US & International News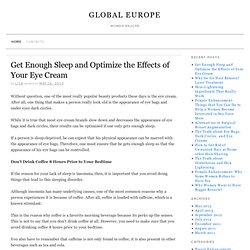 Although shaving is the most practical and convenient way to get rid of unwanted hair, the number of people who prefer hair removal laser treatment is on the constant rise. After all, shaving does not only result to the growth of bigger hair strands, it darkens the skin of certain parts of the body, too. Hence, if you are sick and tired of the process of shaving, it's high time that you seriously consider undergoing hair removal laser treatment. Without question, it is worth the money you'll spend on it. Why Hair Removal Laser Treatment is Worth It There is no denying that the price that comes with hair removal laser treatment is high.
Global Europe — News & Views
The Guardian
Adnkronos
Telegraph.co.uk - Telegraph online, Daily Telegraph and Sunday Telegraph
News Headlines, Celebs and Football - Mirror.co.uk
Home - Il Cittadino on line
Corriere della Sera
La Repubblica.it - Homepage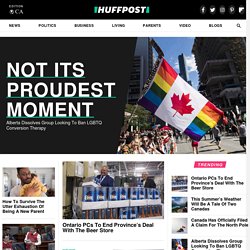 Ramune Golysenkiene via Getty Images I've been tweezing, shaving, moisturizing, defrizzing, flat-ironing, bikini-waxing, gym-joining (notice I said gym-joining, not gym-going?) exfoliating and manicuring since 8th grade, all while sleeping on a silk pillowcase to reduce wrinkles.
The Huffington Post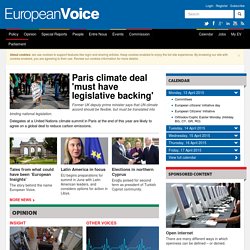 The trappings of power Do the financial rewards attached to EU jobs outweigh the political risks of seeking them? When Jyrki Katainen announced ten days ago that he would be stepping down as Finland's prime minister to seek a job in the European Union institutions, he left unstated what jobs he might be interested in. Has he set his heart on a presidency, whether of the European Council or the European Commission, or might he be satisfied [...]
European Voice
BBC
François Sinzikiramuka, perpetrator (left); Christophe Karorero, survivor. Jean Pierre Karenzi, perpetrator (left); Viviane Nyiramana, survivor. Godefroid Mudaheranwa, perpetrator (left); Evasta Mukanyandwi, survivor. Juvenal Nzabamwita, perpetrator (right); Cansilde Kampundu, survivor. Deogratias Habyarimana, perpetrator (right); Cesarie Mukabutera, survivor. François Ntambara, perpetrator (left); Epiphanie Mukamusoni, survivor.
The New York Times
World News
CNN
THN : The Hacker News
Newsweek - National News, World News, Business, Health, Technology, Entertainment, and more - Newsweek