Blogs
Create your free Blog
Here is a great slide show from Rafael Scapin that lists some Web 2.0 tools that you should definitely check out. My favorite Web 2.0 tool from the list is probably Goanimate for Schools. Students can take any writing and turn it into an animated video in no time.
Profewizer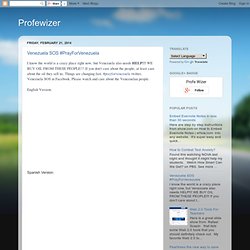 The Flipped Class Blog
How the Flipped Class Was Born Tomorrow I am skyping into the Insight and Innovation for Technology Leaders Conference in Chicago. Scott Meech and Dan Rezac are leading a session entitled Flipping the Classroom. Dan has been asking me via email today about where the whole idea of the flipped classroom came from. I enjoyed sharing with him where all of this came from and realized many of my readers have not heard the story and the chronology before. So if you are interested on where the Flipped Classroom came from, here is my attempt at the history of it.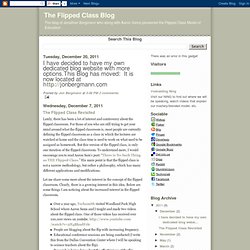 JeffLebow.net
I've lived in South Korea since 1995. I'm used to family and friends outside of Korea asking about the dangers of living here, especially whenever the current leader of the Crazy Kim Clan issues some ridiculous Dr. Evil-sounding threat. This latest 'next generation' round of bluster from Kim Jeong Eun* seems to have resulted in an all-time high of concern/fear from outside of Korea. Even some of the expats here seem worried as evidenced by 45% of people responding that they were "Very concerned and thinking of leaving" in a recent Koreabridge poll.
Educational Technology Guy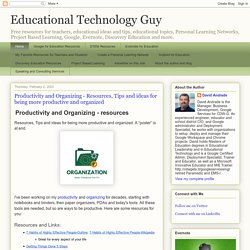 I am the Chief Information Officer (CIO) for an urban public school district. We have over 21,000 students, 3500 faculty and staff, 40 buildings, 15,000 devices, a full data center and fiber network, and an IT department staff of 15. We manage multiple large IT projects at once, including desktops, Chromebooks, Smartboards, network upgrades, Kronos, printers, new school construction, multiple network applications and software, and also consult on all technology issues and purchases in the district. I have specific workflow that I have developed over the last year to help stay organized and on schedule.
Blogs
Education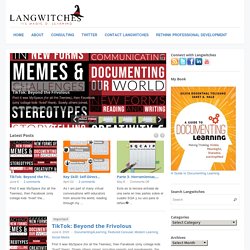 Blog | The Magic of Learning
In an attempt to bring new additions to your Blog reader, I am starting to feature guest posts on Langwitches. Be assured that these guest posts are from educational bloggers, I highly value and their voices contribute significantly to my own learning. Today I am sharing a blog post and a newly published book by my friend, colleague and co-author Mike Fisher. Follow him on Twitter and add his blog to your RSS reader. By Mike Fisher Originally blogged on MiddleWeb.com on December 8, 2013
bethanyvsmith / FrontPage
This is a guest post from Samantha Morra of EdTechTeacher.org, an advertiser on Free Technology for Teachers. Many of us using technology in the classroom find ourselves caught between two worlds: Apple and Google. Apple's iPad is a fantastic tool in the classroom which provides students with various opportunities to consume, create, and communicate. Similar to a swiss-army knife, it is only limited by how we choose to use it. At the same time, Google apps provide students with cloud-based services, from search to document creation and sharing, that work seamlessly on iPad.
Free Technology for Teachers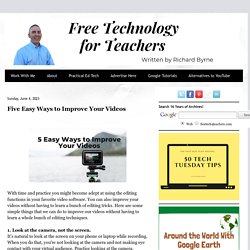 77 Educational Games and Game Builders
I'm often asked if I know of any games for subject "x," "y," or "z" for a particular grade level or age group. My answer is usually yes, but I need to search my archives. Therefore, I've gone through my archives and dug up many of games that I've mentioned over the last four years that are still active online. Consider this my humongous list of educational games. 1.
During this semester, I'm trying something new. I'm asking students to NOT send me emails. Yes, you read that right–no emails, please. Instead of composing an email, sending it, waiting for me to read it, think about it, then respond, I'm asking my students to communicate with me using Google+. If you have not used Google+, you should. It's a powerful communication, collaboration, and publication tool that can not only increase your productivity, but can save you from the email monster.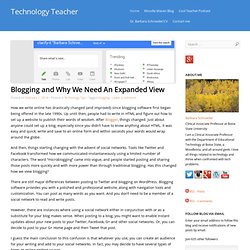 Technology Teacher | Pushing the Boundaries of Tech Use in the Schools
Langwitches - 21st Century Learning
Molehills out of Mountains
San Diego State University • Spring 2010 If a picture is worth a thousand words, what is a picture of words worth? Quite a bit, actually. By creating what's called a "word cloud", you can capture the essence of a body of text. You can notice more easily what words are important in it and use this bird's eye view to make comparisons between different texts. The word cloud you see to the right of this paragraph was created in Wordle, a free tool with lots of applications in education.
EDTEC 470 - Wordle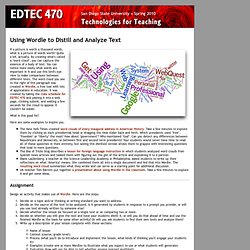 The Wise Latina Club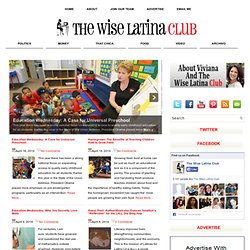 New Year's Meatless Monday: Traditional New Year's Dishes and Healthy Resolutions Start the new year right by serving traditional foods believed to bring luck and make healthy resolutions. Growing up, I spent New Year's Day with familia in Florida. My grandfather insisted we eat black-eyed peas to bring good luck. Cultures across Read More... Education Wednesday Christmas Edition: Family Traditions
Box of Tricks - Technology and Education
2 Comments October 23, 2010 By: Tech Learning Blog Staff Oct 23 Written by: 10/23/2010 10:02 AM ShareThis (Michael Gorman) Welcome to a post that covers those other ten Word Cloud Generators and some are pretty amazing!
- More Than Wordle... Ten Other Word Cloud Generators ... Providing Unique Features - by Michael Gorman
A word cloud is an attractive way of visualising a large chunk of text in a more pleasing way. It shows the most frequent words used throughout the text. The larger the text, the more commonly it was used. It's a good way of seeing which words are used the most in any piece of writing. Here are just a few ideas on how you could use Word clouds in the classroom:
8 Word Cloud Makers for teachers
TED-Ed Clubs is a new idea/program that I heard about first from Sue Gorman on FB and then later in more detail from Larry Ferlazzo's great blog. Basically, this program helps ignite a student's creativity and share their ideas in a global way. This is a program designed for students 8-18 yrs old and must be facilitated by an educator. Here's more information from their site about this interesting program... "An educator — who gets materials and a hands-on orientation from the TED-Ed staff — leads the club through a series of 13 meetings, designed to get students to permanently wear their thinking caps. For the first three meetings, students watch TED Talks, discuss them and begin to think: what idea most captures my imagination?
Technology Tidbits: Thoughts of a Cyber Hero
Announcing the 2011 Winners – Congrats to All!
Tweet it Forward
profewizer
Mark Brumley | Educational Technology
Edudemic | Education Technology, Teacher Tools, Apps and More