Cool
Step 1. Time.is 23:41. Our Old Classic Fears Translated Into Modern Technology Nightmares. How Verbal Self-Defense Works" Lots of people think verbal self-defense means fighting back.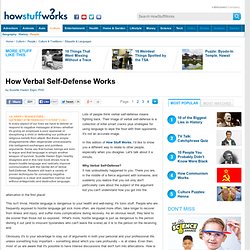 Their image of verbal self-defense is a collection of killer smart cracks plus strategies for using language to wipe the floor with their opponents. It's not an accurate image. In this edition of How Stuff Works, I'd like to show you a different way to relate to other people, especially when you disagree. Let's talk about it a minute. FUCKING HOMEPAGE - Useful Websites. Here is a list of websites we have featured in the past that might come in handy.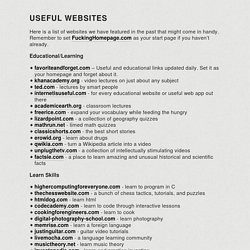 Remember to set FuckingHomepage.com as your start page if you haven't already. Educational/Learning khanacademy.org - video lectures on just about any subjectted.com - lectures by smart peopleinternetisuseful.com - for every educational website or useful web app out thereacademicearth.org - classroom lecturesfreerice.com - expand your vocabulary while feeding the hungrylizardpoint.com - a collection of geography quizzesmathrun.net - timed math quizzesclassicshorts.com - the best short storieserowid.org - learn about drugsqwikia.com - turn a Wikipedia article into a videounplugthetv.com - a collection of intellectually stimulating videosfactsie.com - a place to learn amazing and unusual historical and scientific facts. Dayofbirth.co.uk. Bizarre Websites On Which You Can Kill Time With Style. Advertisement Modern Web-building technologies allow designers to realize their most daring and creative ideas.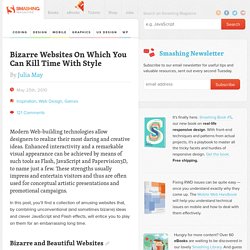 Enhanced interactivity and a remarkable visual appearance can be achieved by means of such tools as Flash, JavaScript and Papervision3D, to name just a few. These strengths usually impress and entertain visitors and thus are often used for conceptual artistic presentations and promotional campaigns. In this post, you'll find a collection of amusing websites that, by combining unconventional (and sometimes bizarre) ideas and clever JavaScript and Flash effects, will entice you to play on them for an embarrassing long time. Facebook Memes Chat. Newest Items.
Wallpaper
Barcode Yourself by Scott Blake. Barcode Yourself is a complete, interactive experience in the series of barcode art, created using the personalized data of participants.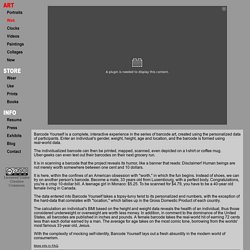 Enter an individual's gender, weight, height, age and location, and the barcode is formed using real-world data. The individualized barcode can then be printed, mapped, scanned, even depicted on a t-shirt or coffee mug. Uber-geeks can even test out their barcodes on their next grocery run. It is in scanning a barcode that the project reveals its humor, like a banner that reads: Disclaimer! Amazingly Creative Drawing Vs Photography. (365) Days of Tumblr, Part One. Eleven months ago Canadian designer Aaron Christopher Judd started a project called "365 Days of Tumblr" where he posts a new image/quote everyday for a whole year.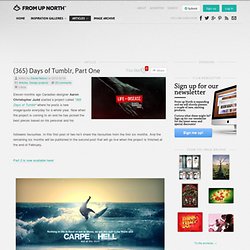 Now when the project is coming to an end he has picked the best pieces based on his personal and his followers favourites. In this first post of two he'll share the favourites from the first six months. And the remaining six months will be published in the second post that will go live when the project is finished at the end of February. Part 2 is now available here! INCREDIBOX [ Official website ]
---