USA
US police militarized more than ever Police in riot gear move to a location at the port facilities in Longview, Washington (file photo) The United States Department of Defense has given away nearly USD 500 million worth of leftover military gear to its local law enforcement in fiscal year 2011.
US police militarized more than ever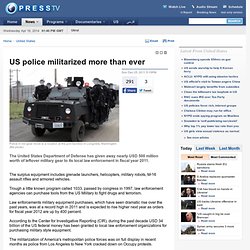 Full US gov budget projected out to 2020 from the OPA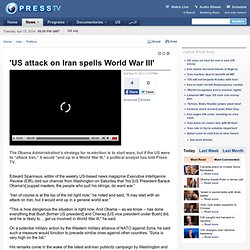 'US attack on Iran spells World War III' Sat Nov 5, 2011 11:57PM The Obama Administration's strategy for re-election is to start wars, but if the US were to "attack Iran," it would "end up in a World War III," a political analyst has told Press TV. Edward Spannaus, editor of the weekly US-based news magazine Executive Intelligence Review (EIR), told our channel from Washington on Saturday that "his [US President Barack Obama's] puppet masters, the people who pull his strings, do want war." "Iran of course is at the top of the list right now," he noted and said, "It may start with an attack on Iran, but it would end up in a general world war."
US attack on Iran spells World War III'
Canadian Press : Harper nominates two Ontario judges to fill Supreme Court vacancies
Americans Elect 2012 | What are your true colors?
IMMIGRATION US BORDER PATROL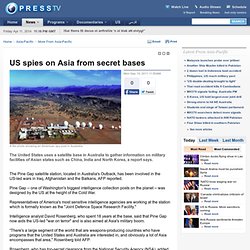 US spies on Asia from secret bases A file photo showing an American spy post in Australia. The United States uses a satellite base in Australia to gather information on military facilities of Asian states such as China, India and North Korea, a report says.
US spies on Asia from secret bases
United_States_Agency_for_Internation Development
US ENVIRONMENTAL PROTECTION AGENCY
Pro's & ConZ Of US Drgug Price Intervention
EXCLUSIVE - Perry sought to sideline nuclear waste site critic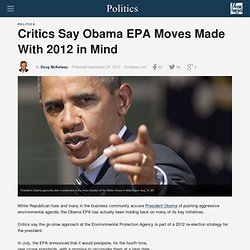 Critics Say Obama EPA Moves Made With 2012 In Mind | FoxNews.com
President Obama gestures after a statement in the Rose Garden of the White House in Washington Aug. 31.AP While Republican foes and many in the business community accuse President Obama of pushing aggressive environmental agenda, the Obama EPA has actually been holding back on many of its key initiatives. Critics say the go-slow approach at the Environmental Protection Agency is part of a 2012 re-election strategy for the president. In July, the EPA announced that it would postpone, for the fourth time, new ozone standards, with a promise to reconsider them at a later date. Then in August, EPA regulators chose to ignore a promised toughening of carbon monoxide standards, angering many environmentalists.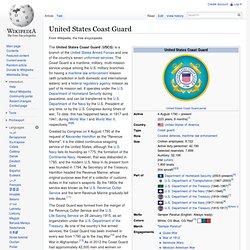 The United States Coast Guard (USCG) is a branch of the United States Armed Forces and one of the country's seven uniformed services. The Coast Guard is a maritime, military, multi-mission service unique among the U.S. military branches for having a maritime law enforcement mission (with jurisdiction in both domestic and international waters) and a federal regulatory agency mission as part of its mission set. It operates under the U.S.
United States Coast Guard
Barack Obama, the carbon president | Bill McKibben
In our globalised world, old-fashioned geography is not supposed to count for much: mountain ranges, deep-water ports, railroad grades – those seem so 19th century. The earth is flat, or so I remember somebody saying. But those nostalgic for an earlier day, take heart. The Obama administration is making its biggest decisions yet on our energy future and those decisions are intimately tied to this continent's geography. Remember those old maps from your high-school textbooks that showed each state and province's prime economic activities?