Blogs
coco+kelley
Custos Naturae is the slogan of the Kruger National Park, it means Guardian of Nature. i have been very familiar with it since i was a kid, as we were lucky enough to visit the park in my childhood days. we've just returned from our recent trip, and i took too many photos as per usual. i decided not to spend hours editing every single last one – so here are a selection of my favourites, highlighting some of the best things we saw. every trip is different, last year we saw hyena (and were lucky enough to see a leopard!) this time round we saw neither, but we did see a LOT of rhino – 16 to be exact – up close and personal, which was such a privilege considering the dire rhino poaching situation in the park and across Africa. we also spent a fair bit of one morning in the company of some beautiful male lions, who were so close to our car it made me nervous. when a lion looks straight into your eyes… you can actually feel yourself moving a few notches down the food chain.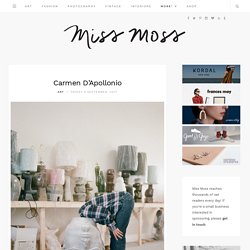 I'm addicted to collecting vintage rhinestone necklaces. Not only can they be inexpensive, they are great pieces to DIY with since most of the time, they are much too small to fit comfortably around the neck. And thanks to the jewelry trailblazers behind Lulu Frost, Dylanlex and Dannijo, I was inspired to rework some sparklers that were just not sufficient enough to wear on their own.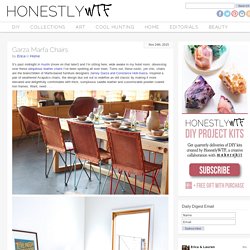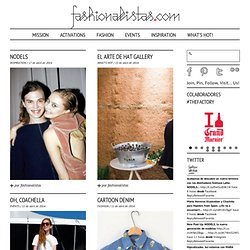 Bienvenidos a Fashionalistas. Una mirada a la gente de España y sus tendencias de moda.
Hollywood y sus 'elegantes' alfombras rojas WHAT'S HOT / 13 de enero de 2014 por fashionalistas FASHION / 8 de enero de 2014 por Jose Hector WHAT'S HOT / 27 de diciembre de 2013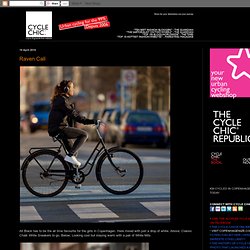 "I'm from Copenhagen and I bike every day." "I assume you are going to a New Year Eve's party, Yes. It's wonderful to use your bike when you go out because you don't have to think about drinking too much or catching the last bus. You always have your bike with you wherever you go.
Style Bubble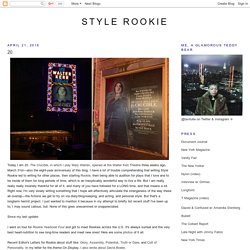 LONG TIME NO TALK. Here's what's happened since last spring: Rookie Yearbook Two is out! It is the print edition of our best content from our second year as a website and I am crazy proud of it.
Face Hunter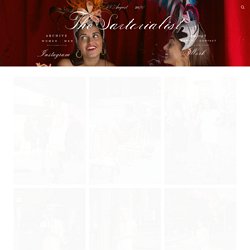 Friday, April 4, 2014 On the Street……Sixteenth St., New York Yes, it's still that cold in New York!