Books
Literature
Free e-books. 7 Must-Read Books on Time. By Maria Popova What the second law of thermodynamics has to do with Saint Augustine, landscape art, and graphic novels.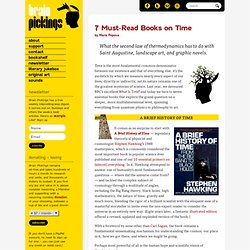 Time is the most fundamental common denominator between our existence and that of everything else, it's the yardstick by which we measure nearly every aspect of our lives, directly or indirectly, yet its nature remains one of the greatest mysteries of science. Last year, we devoured BBC's excellent What Is Time? Book Review | Books Online | TheReadingRoom.com. 100 Must Read Books: The Man's Essential Library | The Art of Manliness - StumbleUpon. Written by: Jason Lankow, Ross Crooks, Joshua Ritchie, and Brett McKay Photo by the nonist There are the books you read, and then there are the books that change your life.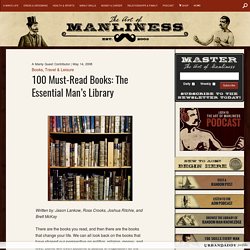 We can all look back on the books that have shaped our perspective on politics, religion, money, and love. Welcome to BookCrossing. The Book Seer | What should I read next. Whichbook | A new way of choosing what to read next. Print - The 75 Books Every Man Should Read. Top 10 Best Novels of the Last 20 Years. Books The ten novels on this list all substantiate the belief that books are the most elastic, introspective, human and entertaining form of media that exist.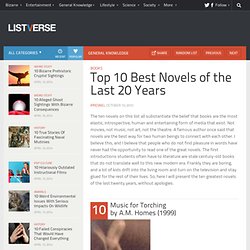 Not movies, not music, not art, not the theatre. A famous author once said that novels are the best way for two human beings to connect with each other. I believe this, and I believe that people who do not find pleasure in words have never had the opportunity to read one of the great novels. Discounted books in central Sydney - Basement Books - Discount books in central Sydney.
Share Book Recommendations With Your Friends, Join Book Clubs, Answer Trivia.
---