Ecology
In 1979 the Confederated Salish and Kootenai Tribes of Montana became the first in the nation to set aside tribal land—92,000 acres of the Flathead Reservation's mountains and meadows—as wilderness. Since then, the Nez Perce have acquired 16,286 acres of ancestral lands in northeast Oregon that they will manage solely to benefit fish and wildlife. The Assiniboine and Sioux tribes in northeastern Montana are working to bring back bison on the Fort Peck Reservation.
Native Lands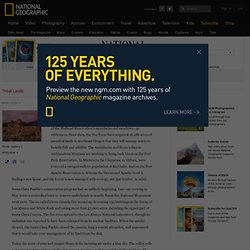 Back to the Moon!
Mushrooms! Not just for hallucinations.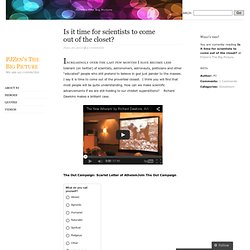 June 20, 2010 § Increasingly over the last few months I have become less tolerant (on twitter) of scientists, astronomers, astronauts, politicians and other "educated" people who still pretend to believe in god just pander to the masses.
Is it time for scientists to come out of the closet
Coolest new Free toy from NASA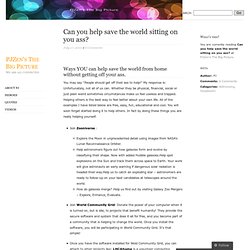 July 17, 2010 § Ways YOU can help save the world from home without getting off your ass.
Can you help save the world sitting on you ass
July 27, 2010 § Just because BP has capped the well does NOT mean the crisis is over. It is just beginning.
Crisis in the Gulf of Mexico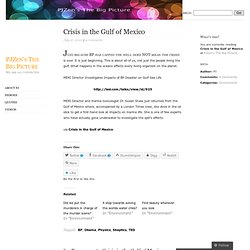 July 28, 2010 § The truth is so simple and yet so complex we are all connected.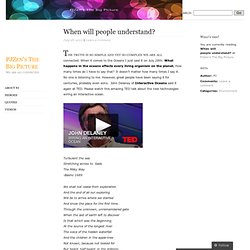 When will people understand
PJZen's The Big Picture
In 1962 Humble Oil, (now Exxon) ran this ad in Life Magazine: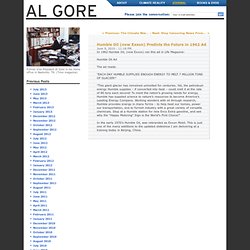 Humble Oil (now Exxon) Predicts the Future in 196
Earth Day
Volcanic hazards could become fiercer and more frequent - physic
The erupting Icelandic volcano that wrought havoc on European air traffic may have calmed for now, but geologists are warning that volcanic hazards such as this could become more commonplace due to climate change. They believe there is evidence that melting ice is placing an increasing strain on volcanic regions across the globe, which could trigger a range of different geological hazards. These findings appear in a special issue of Philosophical Transactions of the Royal Society A.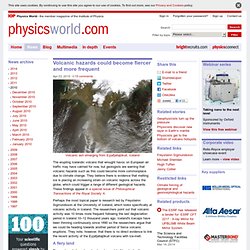 Take Action - Offshore Oil Drilling | Ocean Futures Society
The oil spill emergency in the Gulf of Mexico requires action on the part of all of us. This requires a change of historic proportion. Please consider writing to your Congressional Representatives and Senators asking them to prevent another disaster by:
September 19, 2012, 01:10:40 pm by Neil Views: 1651 | Comments: 48 Hey I just really realised that Ricky Gervais claiming to "have developed" the Just Sayin' app is a clever way of shielding him from accusations of, y'know, just doing adverts.
Petition Now Online – Bring Back Bellamy's People
As oil continues to leak out of the collapsed Deepwater Horizon well head, researchers are beginning to collect data on how it is changing life in the Gulf of Mexico. Earlier today, Samantha Joye of the University of Georgia in Athens spoke of what they are finding. She said that methane concentrations in a giant underwater plume emanating from the well head are as much as 10,000 times higher than background levels. The consequences of this for life in the gulf are unknown.
Gulf oil leak causing upheaval in marine ecology - environment -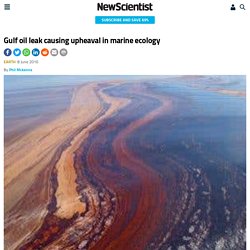 "Gasland" . NOW on PBS
Week of 3.26.10
The venerable print magazine Old Trout was recently relaunched with a splashy issue on "The Thirteen Scariest Americans." I was asked to write up the scariest American from an environmental point of view. The choice was not difficult.
Massey Energy CEO is a really bad dude
West Virginia Mine Disaster: Massey Energy CEO Don Blankenship S
Judge Who Vacationed With Massey CEO Now Running For Congress |
Damage Will Go On After Well Is Plugged, Admiral Says - NYTimes.
Op-Ed Columnist - Our Epic Foolishness
Did we put the murderers in charge of the murder scene
Did we put the murderers in charge of the murder scene