Creativity
Tapping Your Superconscious: How Da Vinci, Edison, Aristotle and Other Great Minds Accessed Extraordinary Creativity And You Can Too!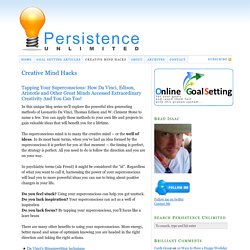 Amy Tan: Where does creativity hide?
Sep. 5, 2011 — Most people view creativity as an asset -- until they come across a creative idea. That's because creativity not only reveals new perspectives; it promotes a sense of uncertainty. The next time your great idea at work elicits silence or eye rolls, you might just pity those co-workers.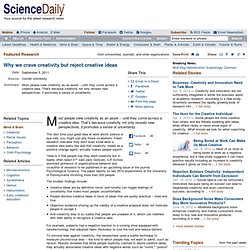 Why we crave creativity but reject creative ideas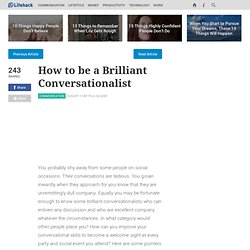 You probably shy away from some people on social occasions. Their conversations are tedious. You groan inwardly when they approach for you know that they are unremittingly dull company.
How to be a Brilliant Conversationalist
Robot For President