Photo
chloé vollmer-lo photography
Wild things: Stunning black and white pictures of animals in Africa
Les images de la NASA qui vont suivre possèdent un délicieux parfum d'antan : ce n'est pas l'effet d'un filtre vintage, mais bien parce qu'elles ont été prises dans les années 60 et 70. Et ont été récemment scannées et mises à disposition sur Internet : vous allez y passer des heures. Déjà, lancez cette vidéo d'un concert de Joe Hisaishi dirigeant 800 choristes, qui sera la bande originale parfaite de ce post : Il y a quelques jours, la NASA et l'Université d'Arizona ont publié une immense archive des images prises durant les missions Gemini et Mercury.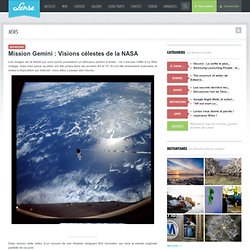 Mission Gemini : Visions célestes de la NASA
Happy Birthday, Muhammad Ali: 70 Iconic Images for 70 Years
Muhammad Ali's first sounds were "Gee-Gee, Gee-Gee." His beautiful mother Odessa Clay called her son "G-G" for the rest of her life, and years later, Ali would say, "After I won the Golden Gloves, I told Mama that from the very beginning, I was trying to say, 'Golden Gloves.' " So began the life of Muhammad Ali, who celebrates his 70th birthday today. Though many know him as the greatest boxer of all time, few know that it was actually the theft of his bicycle at age 12 that began his boxing career. After the bike was stolen, Ali ran to the police station, threatening to "whup whoever stole my bike." Joe Martin, a white Louisville, Ky., policeman, told him he had better learn to fight, and in his spare time, he took Ali under his wing and taught him the ropes. Ali won his first fight six weeks later.
The shot that nearly killed me: War photographers – interactive | Media
Leandrosanchezphotography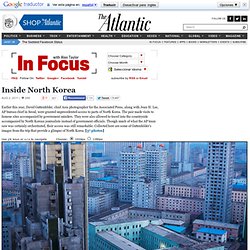 Earlier this year, David Guttenfelder, chief Asia photographer for the Associated Press, along with Jean H. Lee, AP bureau chief in Seoul, were granted unprecedented access to parts of North Korea. The pair made visits to famous sites accompanied by government minders.
Inside North Korea - Alan Taylor - In Focus
Frédéric SAUTEREAU - Hamas.
CHARLIE CRANE PHOTOGRAPHER
GEY Rituels de chasse (30725)
Best Photos from National Geographic July 2011
Araminta de Clermont - work - Life After
This series is an exploration into the tattoos, and lives, of members of South Africa's 'Numbers' prison gangs (the 26s, 27s & 28s) after having been released back into society, normally after many years, if not decades, of imprisonment. Tattooing has always been forbidden in the South African prison system, with severe penalties, but the drive to create these marks is so strong that tattooing equipment will be created somehow.Pigment will come from grinding up rubbish bins, industrial rubber washers, batteries, or bricks. This will then be mixed with saliva, and will be pushed under the skin with nails pulled out of furniture, or sewing needles. Tattoos may convey rankings within the hierarchy of the Number, may be testimonies to a crime committed, or may sometimes be a rather more personal statement: like a message of blame, threat, or regret, or a tribute to a loved one. A "Numbers" gangster can read another's life story simply through the markings he has.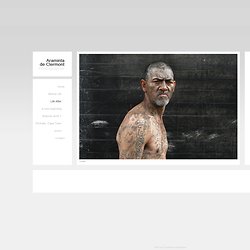 Patrick Joust
Wayne Levin
Wayne Levin has spent a career photographing the eerie and mysterious underwater world. Working in black and white, he removes the surface illusions about the ocean and the assumptions about underwater photography. Levin earned his B.F.A. from the San Francisco Art Institute and his M.F.A. from Pratt Institute in New York.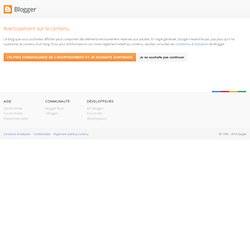 * : un album
6.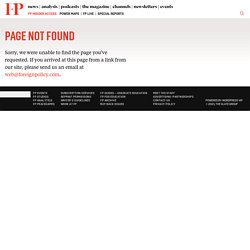 Postcards from Hell, 2011 - Captions by Elizabeth Dickinson
Photo Booth: Hemingway in Photographs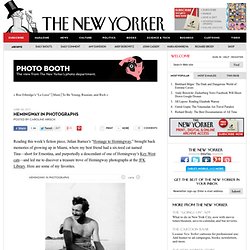 Reading this week's fiction piece, Julian Barnes's "Homage to Hemingway," brought back memories of growing up in Miami, where my best friend had a six-toed cat named Tina—short for Ernestina, and purportedly a descendant of one of Hemingway's Key West cats—and led me to discover a treasure trove of Hemingway photographs at the JFK Library. Here are some of my favorites. Ernest Hemingway fishing, Key West, 1928.
r/earthporn on Imgur
Disposable Camera Captures Its Own Trip Across the United States
Five years ago, web designer Matthew McVickar decided to give one lucky disposable camera a free vacation, sending it through the mail from Cape Cod, Massachusetts to Honolulu, Hawaii with the instructions "Take a photo before you pass it on!". When he got the camera back, there were seven photographs taken by various workers in the United States Postal Service that show the cameras journey (and the inner workings of the USPS!).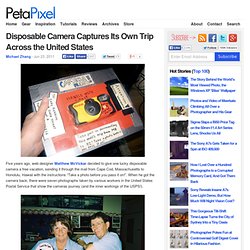 Hycide.com
Hach Winik (Mexique) - Dewever-Plana / Agence VU
Portraits de criminels australiens dans les années 1920
Moscow, 1931
Kuznetsky Most street, here We have already published some photo galleries of Moscow from the 1980s and 1960s. Now a great leap follows back in time, to the beginning of the 1930s. The Kremlin from the Bolshoi Kamenny Most, here The Library of the University of California in 1971 received the photo legacy of photographer and travelogue lecturer Branson DeCou from his heirs.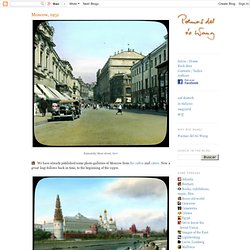 Rania Matar Photographer
TotallyCoolPix is all about the images and this is a retrospect all about the years 2000-2010 aka The Noughties. We could write about September 11th 2001 or the tsunami or countless earthquakes or the Middle East conflict or Barack Obama or Michael Schumacher or Saddam Hussein or Facebook or the human race. But we'll let the pictures speak for themselves.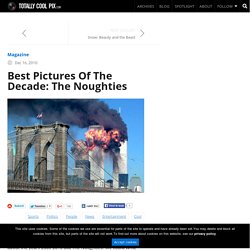 main : Guilhem
I love old photos. I admit being a nosey photographer. As soon as I step into someone else's house, I start sniffing for them.
North Korea
www.benjamincaillaud.fr
Abandoned Bunkers
michal novotny – street kids in odessa
Hover over the image for navigation and full screen controls ESSAY CONTAINS EXPLICIT CONTENT Michal Novotny Street Kids in Odessa play this essay On Odessa streets, children from all over Ukraine, Moldova, Belarus, Prydnestovye and Russia coexist.
10 War Photographs That Changed the World Forever
Capturing the Atom Bomb on Film - Audio & Photos